The former chief of trust and safety at social media giant Twitter recently came out and dropped a massive truth bomb about the company's decision to censor the story concerning the now infamous laptop of Hunter Biden, which undoubtedly changed the outcome of the 2020 presidential election, calling it a "mistake."
A mistake is when you forget to turn off the coffee maker before you head out on vacation. Choosing to censor a story that you can plainly see is huge and contains information Americans need to know concerning individuals running for president isn't a "mistake." It's sabotage.
"During a sit down with journalist Kara Swisher, ex-Twitter safety chief Yoel Roth said that despite concerns about the authenticity of the laptop story, it still did not reach a point where he wanted to remove the content — which was later censored anyway. Initial reporting suggested that Roth blocked user access from the October 2020 story, but the former Twitter division lead said the decision was not up to him," Fox News reported.
"We didn't know what to believe, we didn't know what was true, there was smoke — and ultimately for me, it didn't reach a place where I was comfortable removing this content from Twitter," Roth went on to say. "But it set off every single one of my finely tuned APT28 hack and leak campaign alarm bells."
Well, you see, it really doesn't matter what you believed at the time or that you didn't know what was true. It was not Twitter's place to decide whether or not this news story should have been allowed to be shared. Since the social media company is essentially a place where most people get and discuss the news of the day, it is the digital town square. As such, they should have allowed the story to go forward, and people decide for themselves whether or not the news was important.
"Roth repeatedly reiterated that despite Big Tech companies' high-alert status and his personal feeling of responsibility to protect the 'integrity of conversations' from foreign governments attempting to interfere in elections, it never rose to the level where he believed the story should be censored," the report continued.
"But — so it was a mistake?" Swisher then asked.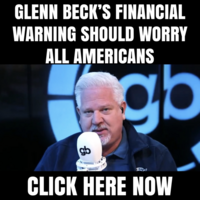 "In my opinion, yes," he replied.
"Roth planned to meet with the Department of Homeland Security's now-defunct Disinformation Governance Board, where the government was expected to ask Twitter to become more involved in efforts to monitor misinformation," Fox News reported.
Roth and Zuckerberg revealed that they were approached by the Federal Bureau of Investigation just before the 2020 presidential election and were warned about the use of foreign propaganda and misinformation.
When the NY Post's report was first published, just weeks before the big election, both Twitter and Facebook went on the offensive and started to limit and then straight up block the sharing of the story in an unprecedented display of coordination. Jack Dorsey, the former CEO of Twitter, also confessed that the platform was wrong to get involved in the censorship of the story.
No crap.
"Last week, Twitter's new CEO Elon Musk said that he might release more information on how the social media company censored the Biden laptop story. The New York Post was also initially locked out of its Twitter account for weeks over the story before being reinstated," Fox said.