Former Attorney General Bill Barr was speaking on "Jesse Watters Primetime" and suggested that he was happy with, and proud of, the work completed by Special Prosecutor John Durham, even though the D.C. jury found former Clinton campaign attorney Michael Sussmann not guilty of lying to the FBI in September 2016. Barr said claimed this was nothing but a 'dirty trick' by the Clinton campaign.
WATCH Bill Barr say it on video:
BILL BARR said: "No, I'm very proud of John Durham. And I do take responsibility for his appointment. I think he and his team did an exceptionally able job both digging out very important facts and presenting a compelling case to the jury. And the fact that he — while he did not succeed in getting a conviction from the D.C. jury, I think he accomplished something far more important, which is he brought out the truth in two important areas. First I think he crystallized the central role played by the Hillary campaign in launching, as a dirty trick, the whole Russia gate collusion narrative and fanning the flames of it. 
And, second, I think he exposed really dreadful behavior by the supervisors and the FBI, the senior ranks of the FBI, who knowingly used this information to start an investigation of Trump and then duped their own agents by lying to them and refusing to tell them what the real source of that information was. And that was appalling."
A jury found Clinton campaign lawyer Michael Sussman not guilty of making a false statement to the FBI back in September of 2016 when he claimed he wasn't working on behalf of any clients while he tried to bring information that suggested a covert communication was going on between the Trump Organization and the Alfa Bank of Russia.
The jury could be considered questionable because one juror had a child that played on the same sports team as Sussmann's child, as reported by Fox News.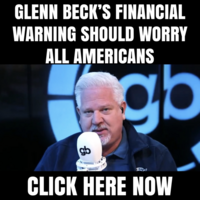 This was a two week trial and only spent a day on deliberations to find Sussmann not guilty on the charges brought forth by Special Counsel John Durham, suggesting that Durham's team had not proven beyond a reasonable doubt that Sussmann was lying about not working with anyone, or that he was working on Hillary Clinton's behalf during her failed run for president against Donald Trump.
Sussman had showed up with at least two thumb drives of data and a "white paper" that accused Donald Trump of having a connection with Russia.
"Sussmann was charged with one count of making a false statement to the FBI during his meeting with then-FBI General Counsel James Baker on Sept. 19, 2016."
Sussmann issued the following statement, claiming he was falsely accused:
"I told the truth to the FBI, and the Jury clearly recognized this in their unanimous verdict today… I'm grateful to the members of the jury for their careful thoughtful service. Despite being falsely accused I believe that Justice ultimately prevailed in my case. As you can imagine this has been a difficult year for my family and me. But right now we are grateful for the love and support of so many during this ordeal."
This story syndicated with permission from Frank at TrendingViews.com