Comedian Bill Burr absolutely shreds the "stupid a** woke white people" and cancel culture after they tried to cancel John Wayne, who's been dead for decades. Burr points out how the woke white people are idiots and uses the John Wayne incident as an example. Burr also destroys feminism, the WNBA, and cancel culture!
Bill Burr was performing a stand-up called Bill Burr: Live at Red Rocks. Burr sounds off on cancel culture, feminism, getting bad reviews from his wife and a life-changing epiphany during a fiery stand-up set.
Burr said John Wayne was dead for 45 years, but that was off by a few. He was just using that number to make a point. John Wayne was born on May 26, 1907 and passed away on June 11, 1979.
Rotten Tomatoes scored Bill Burr's act at 67%, but you know anytime Rotten Tomatoes gives a bad review that whatever it is, is actually good, because the people at Rotten Tomatoes are probably liberals, aka, "stupid a** woke white people." The audience scored it a 93% and if anyone knows better – it's the audience – they always know best.
Rotten Tomatoes described Burr's show as "High in the mountain desert of Colorado comes Bill Burr's latest comedy special, Bill Burr: Live At Red Rocks. In his continuing quest to be a better person, Bill shares an "inspirational" talk for women, how doing mushrooms has changed him, finding common ground with lesbians and how his 4-year-old is helping his anger management." This was rather accurate, but they forgot to list the part where Burr shreds the "stupid a** woke white people" because that's something everyone laughed at both during the performance and in real life.
You can expect liberals to review Bill Burr and say how terrible it is while anyone with common sense and a sense of humor can see how funny he is while tearing down the things that are wrong with society.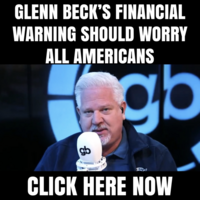 Bill Burr's stand-up special is available on Netflix.
This story syndicated with licensed permission from Frank who writes about Entertainment News. Follow Frank on Facebook and Twitter