Late in the evening on Tuesday, Twitter owner Elon Musk shared a 12-second video clip of a discovery he made in a closet at Twitter's headquarters, which immediately went viral. If you had any doubt whatsoever that this social media platform was biased toward the left wing, what he found should be enough to convince you.
According to the Daily Wire, the video Musk posted of the closet revealed shelves that were stacked with a bunch of t-shirts as part of Twitter's merchandising, which all contained a phrase that reveals the true perspective of the company under its former leadership.
#StayWoke.
"Here we are at the merch and there is an entire closet full of — " Musk says before a person off-camera adds, 'secret closet.'
"— Hashtag Woke T-Shirts," Musk's post concludes.
Found in closet at Twitter HQ fr 🤣🤣 pic.twitter.com/3xSI3KvvHk

— Elon Musk (@elonmusk) November 23, 2022
"Despite criticism from the political Left at how he has handled the company, Musk noted on Monday that Twitter had added 1.6M daily active users in the past week," the Daily Wire reported.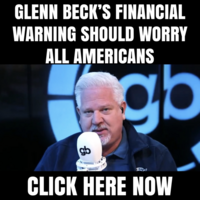 Twitter added 1.6M daily active users this past week, another all-time high pic.twitter.com/Si3cRYnvyD

— Elon Musk (@elonmusk) November 22, 2022
Just a few hours before the t-shirt discovery, Musk slammed his critics, posting, "Wasn't Twitter supposed to die by now or something…?"
"Maybe we've gone to heaven/hell & don't know it," he zinged.
Maybe we've gone to heaven/hell & don't know it 🤔

— Elon Musk (@elonmusk) November 23, 2022
Here's more via the Daily Wire:
Meanwhile, a coalition of 60+ civil rights and civil society groups calling themselves the "Stop Toxic Twitter" coalition urged Twitter's top advertisers to boycott the company, threatening, "Musk must not roll back the basic moderation practices Twitter already has on the books and he must invest the resources necessary to enforce those rules."

"Sweeping layoffs at Twitter make it impossible for Twitter to uphold brand safeguards and content moderation. Companies should immediately stop advertising in response," they continue.

United Airlines, Volkswagen, Audi and Balenciaga are some brands that have acceded to the coalition's demand, according to the coalition's website.
"Since taking control of Twitter, Musk has now laid off around 50 percent of the original 7,500 employees and accepted resignations from 1,200 more," the Daily Mail pointed out.
Political commentator Dinesh D'Souza tagged Musk in a tweet on Monday saying, "We don't hear much about Democrats and leftists being let back on Twitter. Why? Because they were never kicked off in the first place. Their lies and misinformation simply escaped all scrutiny. Censorship has been deployed as a one-way operation against conservatives."
Musk replied with a short, "Correct."
Correct

— Elon Musk (@elonmusk) November 22, 2022
Something else that Musk made clear on Sunday was that he was planning to take action to tackle the issue of child exploitation that has been rampant on the Twitter platform for a long time now.
A user on the platform had commented, "Musk has begun addressing the issue of posting child sexual exploitation content on Twitter after years of the platform's inactivity on the subject under past management."
Musk responded by tweeting, "Priority #1."
Priority #1

— Elon Musk (@elonmusk) November 21, 2022
Musk has followed through on a lot of things he said he'd do once he bought Twitter, and that's a good sign for things to come. We've seen many accounts who were wrongfully banned be restored, including that of former President Donald Trump, who was booted off after being accused of causing the riots on January 6, 2021, despite the fact he denounced the violence and called for peace.
Let's hope the positive changes continue.