The founder of a Black Lives Matter (BLM) organization is expressing his support for the January 6 prisoners and is unafraid to call former President Donald Trump "the best candidate we have."
Mark Fisher, who resigned from his leadership position at BLM Rhode Island, which he co-founded, and is now the founder and executive director of BLM Incorporated in Maryland, has stood in solidarity with leaders of the Proud Boys and led prayer vigils for individuals he considers political prisoners.
"They're lambs led to slaughter to be sacrificed as an example for all who might want to dissent in the future," Fisher told The Epoch Times. "This is what the government does to those who express independent thought and want to stand up for what they believe."
He stated that he sees similarities in the vindictive treatment of J6 prisoners and how black people have been treated, and his goal in establishing this connection is to find common ground.
"One of the things I highlight when I speak to them is that they have a whole new understanding now of what black people have been going through with the over-policing, the police brutality, and the unfair treatment in the two-tiered justice system and how oppressive and overreaching it is," Fisher said.
Fisher stated that BLM has been blamed for the summer riots of 2020, despite the fact that far-left extremists such as Antifa were a major source of disorder.
"Antifa had a lot to do with the riots of 2020, and there were a lot of anarchist groups who just wanted to take advantage of the moment and were out for destruction," he said.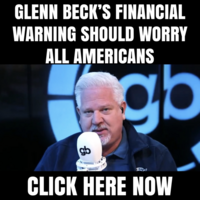 Fisher stated that BLM had existed for years prior to George Floyd's death in police custody in Minneapolis in 2020. In this case, former Minneapolis police officer Derek Chauvin was found guilty of homicide. There is newly revealed testimony that sows doubt on the homicide conviction of Chauvin, due in part to a toxicology report that showed highly deadly amounts of fentanyl, and a lack of strangulation and asphyxiation signs.
"That's when it became a political movement and the national and global center of attention," Fisher said. "The media made us its darling, which it loves to do, and it was able to make us its scapegoat when things started to go south."
Fisher, a Christian with a theology degree and pastoral experience, expressed contempt for both the government and the media.
"I don't trust the federal or state government as far as I can throw them, and the media is trying to stop us from uniting," he said. "It's the same media that caused the division between all of these marginalized groups in the first place to keep us at each other's throats."
According to Mr. Fisher, the original mission of the BLM has been misconstrued. The organization's name itself has sparked outrage.
"It's not black lives are better," he said. "It's not black lives are greater or black lives matter more. It's just simply black lives matter. That statement itself is so loaded that people have processed it differently through their own lens and experience."
To not see the significance of the statement from the perspective of a black person is to fail to see it through a lens of compassion, he said.
Fisher denied the framing of BLM as a Marxist organization.
"Black people want the same thing that white people want," he said. "We want life, liberty, and the pursuit of happiness. We want to make money and have a family. Do those sound like Marxist principles? To me, those are fundamentally American, entrepreneurial, and capitalist principles. We want to acquire wealth and leave something—as the Bible teaches us—for our children."
Fisher is also not alone in the minority community in wishing for President Trump's reelection in 2024.
"More and more black people every day are supporting him," he said. "Look at the rappers. The latest one who just went turncoat on the Democrats was Waka Flocka Flame, who announced on Twitter that he's voting for Trump."
On Oct. 16, the rapper posted a photo of himself and Trump, and another post stated simply, "TRUMP2024."
"Look at how a black neighborhood in Fulton County cheered Trump on the way to the county jail," Mr. Fisher added.
According to him, they are aware that the government is persecuting Trump because they have witnessed it in their own lives, and they recognize the persecution.
Fisher stated that he does not fear criticism from members of the minority community due to his support for President Trump.
"I'm going to get the same pushback I expect for this that I got when I started the organization, not only from the white community but from my own community," he said. "It's just something that goes with the territory when you're a leader. You must be bold. You can't be afraid to be ridiculed."
Fisher stated that many members of the black community secretly support President Trump and want him to return to office.
"They won't say it in public in fear of backlash from the community because they have reputations, businesses, and relationships they don't want to put in jeopardy, but they'll speak with their vote," he said.
The entire remarkable interview is available to read at the Epoch Times.
Subscribe to the "Relentless Podcast" with Kyle Becker.