Former Republican representative Devin Nunes is accusing the Justice Department of spying on him and his team while he was leading an investigation into the FBI's conduct during the Trump-Russia hoax.
As reported by Just the News, "the Justice Department used grand jury subpoenas to secretly obtain the personal email and phone data of at least two top House Intelligence Committee investigators back in November 2017," as Nunes was gathering bombshell evidence against the FBI for their abuses in the Russian collusion investigation.
"The FBI and DOJ spied on a presidential campaign, and when Congress began exposing what they were doing, they spied on us to find out what we knew and how we knew it," Nunes told Just the News. "It's an egregious abuse of power that the next Congress must investigate so these agencies can be held accountable and reformed."
Just the News reports on the bizarre timing of the subpoenas:
The subpoenas, obtained by Just the News, show the DOJ demanded that Google turn over personal email and phone data from the two senior staffers on Nov. 20, 2017 and that responsive materials were to be returned to DOJ by Dec. 5, 2017.

The subpoenas were delivered during a critical time frame in the committee's effort to expose the Donald Trump-Russia collusion investigation as having been driven by an uncorroborated political opposition dossier funded by Hillary Clinton. Nunes' committee was locked at the time in a bitter struggle to force the FBI and DOJ to turn over records to the committee.

The DOJ subpoenas came to light in the last few days when the former committee staffers were informed by Google that their records had been taken, consistent with the Big Tech company's policy of alerting customers five years after law enforcement takes such actions.
While speaking with the outlet, former Intelligence Committee senior counsel Kash Patel sounded the alarm on how the subpoenas were an abuse of the Constitution.
"It's so shocking," Patel said on Monday evening. "Because a co-equal branch of government, we as congressional investigators and Devin Nunes, his staff on House Intel were conducting constitutional demanded oversight of the fraudulent acts at the FBI and DOJ which we now know happened."
WATCH Nunes below: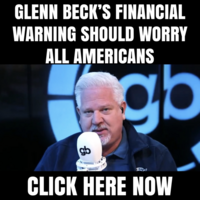 Follow me on Twitter @CollinRugg!