Three Los Angeles city officials are finding themselves in some pretty deep trouble after several leaked audio clips were posted by an anonymous Reddit account that feature a conversation with a top labor official last October, where the folks in the discussion can be heard tossing around some rather offensive racist language.
And yet the Democratic Party and progressives all over the country still think it's conservatives that are the racist ones, simply because we want to treat all people as equal, regardless of their skin color. That's the kind of future that MLK dreamed of and it's a the right goal to shoot for when it comes to race relations.
According to the Daily Wire, the conversation in the clips included Council President Nury Martinez along with two other members of the council, Gil Cedillo and Kevin de Leon, and Los Angeles County Federation of Labor President Ron Herrera. The main topic of the the meeting was redistricting the city, which is something that happens once every ten years.
"During the conversation, Martinez remarked about Los Angeles County District Attorney George Gascón after his name was mentioned," the report said.
"F*** that guy," Martinez stated. "He's with the blacks."
"Another part of the audio clip, which can be heard across social media platforms and in a report by The Los Angeles Times, exposes comments made by Martinez about Councilmember Mike Bonin, a white man, and his adopted black son," the Daily Wire said.
During the part of the conversation discussing Bonin, Martinez referred to his son "Parece changuito" or "He's like a monkey," soon after. She didn't stop there. Later she referred to Bonin as a "little bitch" saying that he is raising his kid like a "little white kid."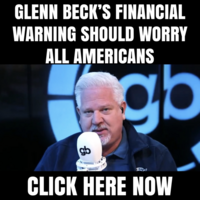 What does that even mean? Would someone explain what it means to raise a child like a white kid? How are white kids raised differently? Why is that a bad thing? I don't get it.
"The Los Angeles Times reports Councilmember de León compared Bonin's handling of his child to Martinez carrying her Louis Vuitton handbag. He would later refer to Bonin as the council's 'fourth black member,'" the report stated.
"Mike Bonin won't f***ing ever say peep about Latinos," de León remarked. "He'll never say a f***ing word about us."
KTLA went on to report that Martinez issued an apology concerning what was said during the conversation. Yeah, I highly doubt there are any sort of words she could speak at this point that would make things better. That ship sailed.
"In a moment of intense frustration and anger, I let the situation get the best of me, and I hold myself accountable for these comments," Martinez went on to say. "For that, I am sorry."
"The context of this conversation was concern over the redistricting process and concern about the potential negative impact it might have on communities of color," she continued. "My work speaks for itself. I've worked hard to lead this city through its most difficult time."
De Leon also put out a statement in an attempt to do some damage control.
"There were comments made in the context of this meeting that are wholly inappropriate; and I regret appearing to condone and even contribute to certain insensitive comments made about a colleague and his family in private," de León remarked. "I've reached out to that colleague personally. On that day, I fell short of the expectations we set for our leaders — and I will hold myself to a higher standard."
Cedillo took a totally different approach to handling the situation by claiming he didn't remember ever having the discussion to begin with. Pretty sure no one is buying that.
"A lawyer representing the L.A. County Federation of Labor sent a letter to The Los Angeles Times condemning the publication for highlighting the transcripts while accusing it of 'condoning illegal conduct,'" the Daily Wire said.
"Councilmember Bonin released a statement Sunday afternoon, saying he and his husband were 'appalled, angry and absolutely disgusted' about the comments made about his son, according to KTLA," the report added.
"We love our son, a beautiful, joyful child, and our family is hurting today," Bonin's statement goes on to say."No child should ever be subjected to such racist, mean and dehumanizing comments, especially from a public official."
"It hurts that one of our son's earliest encounters with overt racism comes from some of the most powerful public officials in Los Angeles," he said.
Bonin then called on Martinez, de Leon, and Cedillo to step down from their positions on the city council.