Red states and their leadership teams are finally waking up to the threat posed to conservative values by so-called "woke capital", something that typically takes the form of activist and ESG investing, and so are starting to push back.
One of the most high profile ways they're doing so is by booting investment companies that are woke from doing business with the state government or its associated entities, cutting such firms out of millions, if not billions, of dollars of potential capital to control or invest.
Texas, for example, recently did so to protect its energy industry. CNBC, reporting on that move in late August, said:
Texas comptroller Glenn Hegar on Wednesday accused ten financial companies, including investing titan BlackRock, and 350 investment funds of taking steps to "boycott energy companies."
The move could force certain Texas government funds, such as retirement funds for state workers, to sell any shares in these companies. It also places these companies alongside lists of other classes of companies covered under Texas divestment statutes, such as companies with "links to foreign terrorist organizations" and ties with Iran and Sudan.
The list, which grows out of an investigation first announced in March, is an effort to publicly highlight companies that are, in Hegar's view, advancing agendas that threaten the energy industry in Texas, which is the top oil and natural gas producing state in the country. Texas produced 43% of the total crude oil produced in the United States in 2021 and 25% of its natural gas, according to the U.S. Energy Information Administration (EIA). Texas also has 31 petroleum oil refineries representing 32% of the nation's refining capacity, making it the state with the most refineries and refining capacity of any state in the country.
The main firm targeted by these purges of woke capital from doing business with red state governments and government entities is BlackRock, a firm known for its woke, ESG agenda.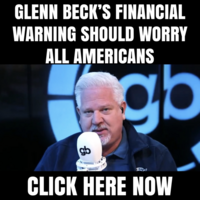 And now another red state has taken steps to give it the boot to the full extent of what is possible from a state government.
That red state is Missouri, which just announced that it was pulling its $500 million pension fund from BlackRock's grasp.
Commenting on the move to Fox Businesses, Missouri State Treasurer Scott Fitzpatrick said:
"We should not allow asset managers such as BlackRock, who have demonstrated that they will prioritize advancing a woke political agenda above the financial interests of their customers, to continue speaking on behalf of the state of Missouri."
In moving its money out of BlackRock's grasp, Missouri follows not only Texas, but other states such as Louisiana, which announced it would be removing $794 million from BlackRock on October 5th, and Utah and Arkansas, in divesting from the woke asset manager.
Louisiana Treasurer John Schroder was even more open about how his state views BlackRock as a threat than Fitzpatrick in a letter he wrote to BlackRock President Larry Fink announcing his state's divestment from BlackRock, saying:
I write today on behalf of the hardworking citizens of the great state of Louisiana. Thank you for the opportunity to visit with members of your team at the National Association of State Treasurers (NAST) conference. While I appreciate the meeting and look forward to further discussion, I found that the statements your representatives made contradicted most of the public messaging I have read in your annual letters to CEOs or heard you say in the media.
Your blatantly anti-fossil fuel policies would destroy Louisiana's economy.
Therefore, Louisiana Treasury will liquidate all BlackRock investments by the end of 2022. To date we have divested $560 million. We are strategically divesting over a period of time so state money is not lost to the detriment of our citizens. Once complete, this divestment will reflect $794 million no longer entangled in BlackRock money market funds, mutual funds or exchange-traded funds (ETFs) holdings.
This divestment is necessary to protect Louisiana from actions and policies that would actively seek to hamstring our fossil fuel sector. In my opinion, your support of ESG investing is inconsistent with the best economic interests and values of Louisiana. I cannot support an institution that would deny our state the benefit of one of its most robust assets. Simply put, we cannot be party to the crippling of our own economy.
By: TheAmericanTribune.com