According to a recent report from the New York Times, new Twitter owner Elon Musk is now set to fire up to 50 percent of the Twitter workforce as he attempts to turn the company around from a free speech and financial standpoint now that his $44 billion purchase of the social media giant has gone through.
News on that comes from the New York Times, which  reported following the purchase that Musk "ordered the cuts across the company, with some teams to be trimmed more than others."
The report went on to note that "some managers" are already "being asked to draw up lists of employees to cut."
Putting a number on the extent of the cuts now that the 75% idea Musk initially had suggested for how many to fire appears to have been tabled was Ross Gerber, the chief executive of Gerber Kawasaki Wealth and Investment Management. Gerber, speaking about what he heard from a top official on Musk's Twitter takeover team, said:
"I was told to expect somewhere around 50 percent of people will be laid off."
As could be expected, Twitter employees are already freaking out about the coming cuts to the formerly woke social media company's payroll as Musk takes a torch to the redundant and woke employees. Axios, reporting on that, noted that:
Cuts are expected to be made ahead of November 1, when most employees' quarterly grants of stock options are scheduled to vest.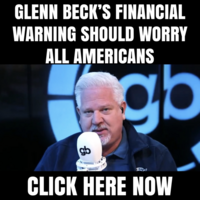 The layoffs are slated to begin this weekend, and it will be "a bloodbath — like 15-30%+" in the product organization, one source said.
Axios did, however, dispute Gerber's claim, saying that a source told it a 30% cut to payroll is expected in some departments and adding that:
"You wouldn't be able to operate the company down 50% HC (head count)," one source said. After the layoffs, the source noted, 10-15% of remaining employees could likely leave due to the workload.
Regardless of the final percentage of the Twitter team that's fired, it would appear that massive cuts are coming.
Elon not only already fired the senior management team, most notably the CEO Prag Agrawal and the senior lawyer who many fingered as being responsible for Trump being kicked off the platform, but apparently also did so for cause, which would mean they aren't getting the multi-million dollar "golden parachutes" they were expecting.
Even outside of the free speech issue, which is the reason Musk has cited for his buying the social media platform, Musk's cuts make sense from a business perspective.
Twitter is notoriously overstaffed compared to even other Silicon Valley tech companies and Musk said he plans on "unlocking value" at the company when his offer to buy it was first announced, so trimming the headcount at the unprofitable tech company in an attempt to turn it around financially makes sense, particularly after watching the "day in the life" of a Twitter employee that went viral recently.
However, as the final percentage of employees to be fired is still up in the air and the mass firings are expected to start happening as soon as today, we'll have to wait and see how things play out now that Elon's in charge.