NASCAR driver Bubba Wallace recently caused quite the scene, causing a three-car crash and assaulting another driver during Sunday's race. As Goose recently reported here:
Kyle Larson, driver of the number 5 car, made an aggressive move to pass Wallace, whose car was forced to scrape the wall. From that point forward, Wallace sought out the number 5 car and ended Kyle Larson's race, by spinning him into the grass. That wreck ended the race of three drivers, totaling the cars of Larson, Wallace, and Christopher Bell, a third driver who saw his championship hopes decimated by the collision.
Wallace wasn't finished there. After wrecking Larson and Bell, Wallace exited his vehicle that was still on the infield of the track, and hurried toward Larson, who looked to be a bit dazed after the hit he just took in his vehicle. Wallace then begins angrily shoving the chest of Larson, who did not want to be a part of any physical. As Larson tried to move away, Wallace continued forward yelling and shoving the much smaller driver.
RELATED ARTICLE: Watch: Bubba Breaks Bad! Hot-Tempered NASCAR Driver Causes Wreck, Throws Hands
Watch that assault here:
Bubba Wallace is NOT HAPPY with Kyle Larson.

Some pushes and shoves after they wreck. #NASCAR pic.twitter.com/aaAn0idrJp

— NASCAR on NBC (@NASCARonNBC) October 16, 2022
So, Wallace caused a massive crash that totaled three cars and then assaulted someone. And all this is after he claimed there was a noose in his garage but it, after much hand-wringing about "racism", turned out to just be a pulley for the garage door…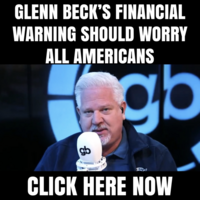 And so NASCAR fans are furious with Wallace, demanding that McDonald's drop him, with the Daily Wire finding that hundreds of accounts on Twitter demanding that Wallace's top sponsor, McDonald's, reconsider its decision to sponsor him. And that wasn't all. Others called for Wallace to be removed from the sport entirely. Ian Miles Cheong, as the Daily Wire reported, demanded Wallace's removal, saying:
"Bubba Wallace could've killed someone with this stunt. He needs to be removed from the sport."
Joining Cheong were sports commentators like Cassie Fambro, as the Daily Wire reported in another article. Fambro, commenting on the incident and calling for Wallace to be suspended, said:
"Bubba Wallace needs to be suspended for the retaliation in the vehicle against Larson. Full stop. These cars are way too dangerous for that. And then having time to walk and calm down and choosing violence? Nah. Unacceptable."
Still, others called for Wallace to face criminal charges for the incident. One person on Twitter, for example, said:
NASCAR should ban Bubba Wallace for life and he should be prosecuted for the attempted murder and subsequent assault he committed today against Kyle Larson. Will Wallace face any legal consequences or will his Democrat privilege prevail?
The calls for Wallace to be severely punished for the incident make sense, as his behavior could have caused deaths. Such is what Larson, the driver he assaulted, noted after the race, saying "I think with everything that's been going on here lately with head injuries and all that, fractured ligaments and all that I don't think it's probably the right thing to do."
By: TheAmericanTribune.com, editor of TheAmericanTribune.com. Follow me on Facebook and Subscribe to My Email List