Both Christian Hollywood star Chris Pratt and Tesla CEO and Twitter owner Elon Musk waded into the LA mayor's race to support a former Republican now running as a Democrat, Rick Caruso, over Rep. Karen Bass.
While both men praised Caruso for his competence rather than attacking Bass for her past and present political beliefs, the reason many are paying attention to the LA mayoral race is because Bass is a well-known socialist to the far, far left.
In fact, she's such a true believer that she has ties to the Cuban regime and made multiple trips to Cuba in defiance of a travel ban when a young adult, as the Washington Examiner reported, saying:
Bass was a shortlister for Joe Biden's vice presidential choice in 2020.
She didn't get selected due to what some in the media tactfully termed "Cuba baggage," which would not attract voters in key states like Florida. As is their wont, much of the media obscured the fact that, in her younger days, Bass was cozy with the Communist regime of Fidel Castro. This is euphemistically referred to by Democrats as her "activist" past. But it hides what was really going on.
The story is no secret , although Bass tried to obfuscate just how deep her Havana links went. The official story is that she was an organizer for the Venceremos ("We Will Win") Brigade in the 1970s. Bass took eight trips to Cuba , in violation of the U.S. travel ban, to support the VB. Established in 1969, the VB is a Cuban regime organization that aims to embellish Havana's image abroad, especially in the U.S.
Pratt took the side of Caruso over that socialist in an Instagram story that he posted on Sunday, saying that while he doesn't normally make political endorsements, he's siding with Caruso because Caruso is competent and LA has declined into "pain and utter disarray" recently. In his words: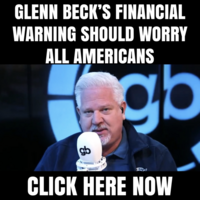 "I've lived in LA for over 20 years. It's been great to me. In that time I've seen what many residents here have seen, the city's gradual decline into pain and utter disarray. If you live here, you know exactly what I'm talking about.
"I don't normally support political candidates. But in this election, there's too much to lose. If you're an LA voter, I urge you to vote for @rickcarusola. He's a builder. He knows how to get s*** done. He's the guy for our city. Rick Caruso for LA Mayor."
Joining Pratt in taking the side of Caruso over Rep. Bass in a very public way was Elon Musk, who endorsed Caruso by saying he is "awesome" and cheering his competence, saying:
Los Angeles is fortunate to have someone like Rick Caruso running for mayor. He's awesome.
It is rare for me to endorse political candidates.
My political leanings are moderate, so neither fully Republican nor Democrat, which I am confident is the case for most Americans.
Executive competence is super underrated in politics – we should care about that a lot more!
By: TheAmericanTribune.com