If there is one Democrat that's important this election cycle, it's Charlie Crist of Florida. He's the one running in the gubernatorial race against incumbent Florida Governor Ron DeSantis and so is the one who will serve as a guinea pig for Democrats, determining whether they'll be able to stand up to DeSantis in 2024.
Crist almost certainly won't win, but his race will be a dip in the water to see how vulnerable DeSantis is to Democrat blows. But if Crist just gets blown out of the water…well then that's both bad news and very unhelpful for Democrats.
And now Crist's chances of not getting completely blown out by Governor DeSantis are even smaller, as his campaign manager was just found out to be a domestic abuser and had to resign…
That campaign manager would be a man named Austin Durrer. Last week, he abruptly resigned from the Crist campaign, citing a "family matter." The Crist Campaign said, at the time he left "Austin Durrer has departed the campaign to focus on a family matter."
Turns out, that "family matter" wasn't a dying parent, sick spouse, or child needing attention, but rather a domestic violence arrest in Maryland.
Such is what Fox News Digital reported, saying:
Austin Durrer, who has worked for Crist since 2016, was arrested Tuesday in Cambridge, Maryland, on second-degree assault charges in a case classified as "domestic violence," according to Dorchester County court records obtained by Fox News Digital. Durrer was released on $10,000 bond after his arrest, and the court ordered him to surrender firearms and vacate his home.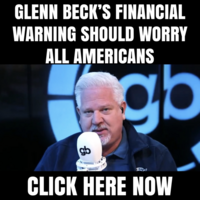 Durrer's trial is slated for Dec. 7. Based on the charges in the case, he faces up to 10 years' imprisonment.
[…]The court documents reviewed by Fox News Digital show that Durrer was arrested at a home in Cambridge.
Excited to welcome the latest member of the team, our new Chief Of Staff Austin Durrer. https://t.co/LvimzcSBMN pic.twitter.com/rsTxk9g6Fa

— Charlie Crist (@CharlieCrist) December 1, 2016
Crist is already down massively against DeSantis, who has managed to use his war on the far-left media and woke corporations like Disney to enliven and embolden conservatives both in Florida and across the country. Recent polling, for example, shows that Crist is down 10 points.
And now DeSantis has another advantage: his opponent no longer has a campaign manager because of a domestic violence charge. That's a big loss from a Democrat that needed to do well, or at least put up a good fight to help Democrats get a grip on defeating DeSantis should he run in 2024. Looks like that's not gonna happen.
Townhall, commenting on the state of the political situation, said:
Florida's elections are over. We haven't even counted the ballots yet, but the Republicans will win. Notice how we've experienced a dearth of stories about how Democratic Senate candidate Rep. Val Demmings will unseat incumbent Republican Sen. Marco Rubio. All the glitz and glamour about Gov. Ron DeSantis being unemployed and booted from the governor's mansion by Florida Democrats have also died a silent death. DeSantis is leading Democratic gubernatorial candidate Rep. Charlie Crist by nearly a 10-point average, based on the aggregated polls from RealClearPolitics. What about Rubio? He's leading Demmings by almost six points.
By: TheAmericanTribune.com