During recent witness testimony during the trial of Igor Danchenko, it came out that the FBI, when looking into the made-up collusion between Trump and Russia, offered former British intelligence official Christopher Steele $1 million to corroborate those salacious allegations that he made against now-former President Trump and members of his 2016 campaign in the dossier of his that largely sparked the Russia collusion witch hunt.
That came out when a FBI supervisory counterintelligence analyst named Brian Auten testified during Danchenko's trial. Danchenko was the "source" for much of Steele's salacious dossier. He also worked in the center-left Brookings Institution. He has been charged with lying to the FBI.
Fox News Digital, reporting on what Austen said during the trial as it related to the FBI offering Steele the million dollar payday if he could prove those salacious allegations he made, said that:
Auten testified that he and a group of FBI agents went overseas in early October 2021 to speak with Steele about the dossier. During questioning by Special Counsel John Durham on Tuesday, Auten said that during those meetings the FBI offered Steele $1 million if he could corroborate allegations in the dossier. Auten testified that Steele could not do so.
Auten also said that the FBI had no corroboration of allegations in the dossier but nevertheless took that information and inserted it into the Foreign Intelligence Surveillance Act (FISA) warrant to surveil former Trump campaign aide Carter Page.
"On October 21, 2016 [the date of the Carter Page FISA application], did you have any information to corroborate that information?" Durham asked.
"No," Auten said, confirming that the FBI began receiving Steele's reports, later known as the dossier, on Sept. 19, 2016, and submitted its first FISA application on Page on Oct. 21, 2016.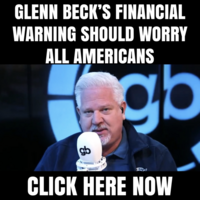 And it wasn't just Steele that couldn't verify his claims, despite being offered a large monetary reward to do so. Other intelligence agencies couldn't do so either, as Fox News Digital also reported, saying:
Meanwhile, Auten also said the FBI reached out to other intelligence agencies to see if they could corroborate information relating to dossier, which was commissioned by opposition research firm Fusion GPS and paid for by the Hillary Clinton campaign and the Democratic National Committee through law firm Perkins Coie.
Auten repeatedly admitted under questioning from Durham that the FBI never received corroboration of the information in the Steele dossier, but he stressed that it was used in the initial FISA application and in the three subsequent renewals.
But still the investigation into Trump and Russia went forward based, in part at least, on that dossier, with the first years of, if not the entirety of, Trump's four years in the White House being muddied and his preferred policies held up by those accusations of Russian collusion, accusations he knew to be baseless but which the "intelligence community" investigated regardless, making his relationship with that community even more contentious. And only now, six years later, is any of the misfeasance or malfeasance finally coming out in court.
By: TheAmericanTribune.com