America has grown increasingly polarized in recent years, or at least seems to have grown more and more polarized. Why is that?
Well, in the view of former White House press secretary Ari Fleischer, who appeared on Fox News' Ingraham Angle to discuss fake news and polarization, the polarization that has grown so severe in America has occurred because the biased, fake news media and the corporate press generally have treated conservative Americans very unfairly.
As he puts it, the fake news media has been covering for the left while viciously attacking the right for years, something that has infuriated conservatives and caused them to move farther and farther to the right in response.
In Rep. Fleischmann's words:
"Well, they also have caused a large degree of the polarization in America, because when they constantly blame the right and employ the same tactics that the left engages in, but they don't tell the American people, they suppress the news about the left."
Continuing, he went on to give an example, highlighting how the corporate press will let leftists get away with things that it would smear the right for with all possible vigor, saying:
"One of my examples is a Democratic county chairman in Texas who called Sen. Tim Scott, Republican from South Carolina, an African-American U.S. senator, an Oreo. Did any of the major mainstream media cover that? No, they suppressed it.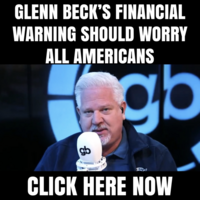 "But if you're an obscure Republican and you use a racist term against a Democrat, you will make the front page of 'The New York Times.'"
He then summarized how that has polarized people and pushed them to start acting out as a reaction against the press, saying:
"So when they constantly hold one site to account, give the other a pass, the side that's held to account is just going to say, 'We're going to engage in worse behavior because you guys are so unfair.'
"If the press was down the middle and fair, the fringes in our society, Laura, would actually be seen as fringes. Instead they're looking at themselves saying, 'We are aggrieved because the press is so biased and unfair to us.'"
This isn't the only time that Fleischer has hammered the fake news media for its lack of objectivity and attacks on figures on the right recently. He did so as well when he appeared on Fox Across America With Jimmy Failla to discuss the media's left-wing bias, saying:
"There's a real problem with younger reporters because they don't believe as much as their older colleagues do in objectivity. They believe in subjectivity, and they believe their job in journalism is to move the needle, and to move it in a Leftist direction, certainly not a free market or conservative or pro-life direction. And that's what journalism has become.
[…] they told the American people Nicholas Sandmann was a thug and Kyle Rittenhouse a white supremacist. All wrong. And they said COVID could not possibly have originated in a lab in China. I mean, how much deceptive, wrong information beyond the Steele dossier, beyond collusion, do they put on the air without recognizing they're a part of America's problem? In fact, one of the biggest problems we have in the country is the way the mainstream media do their job."
The media is lying and people are reacting, at least in Fleischer's view. Do you agree? Comment below!
By: TheAmericanTribune.com, editor of TheAmericanTribune.com. Follow me on Facebook and Subscribe to My Email List