Fox News Channel's Jesse Watters, is doing terrifically well right now. Formerly a man-on-the-street journalist for legend Bill O'Reilly, Watters has risen up the steep, slippery ladder of the media giant and now is one of FNC's top hosts.
Beginning his career as such a host as a highly successful fill-in for legend Bill O'Reilly, Watters is now a resounding success on both a show he is a co-host of, The Five, and during the primetime slot for his own eponymous hourly program. It's there that his star really shines, as reported on The American Tribune:
The numbers don't lie; Watters is crushing it everywhere he goes. Fed up with a lying corporate media apparatus and hack journalists, Watters delivers substantive reports and smashes through lies with humor, wit, and facts.
And it's paying off. Mediaite is reporting that this week Watters was able to draw an impressive three-million viewers on not just one program, but two programs in the same evening. Competitors at CNN and MSNBC are lucky to do that in a week – Watters did it twice in the same day.
This report comes on the heels of another story in which Fox News reached an audience size of TWENTY MILLION a few nights ago. In the same evening, its lousy competitors managed just a fraction of that.
And Watters was one of the keys of FNC's huge success in reaching that massive number. During the 5 pm slot, "The Five" drew in a whopping 3.749 million viewers. Its massive success in that hour slot was multiples of the audience of CNN's "Situation Room". It barely garnered a dismal 595,000 viewers by comparison. 
Similarly, during Watters' 7 pm show, he brought in nearly 3.2 million viewers. By comparison, Joy Reid and "The Reidout" on MSNBC only brought in 640,000…so Watters took a sledgehammer to her and that woke network.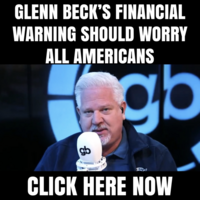 No wonder the woke networks are set to start having to hand out pink slips to staffers like kids are handed cany on Halloween: they're getting utterly demolished in the ratings realm, with Fox News trouncing them in total viewers, the key demographic, and in not looking like a fading, failing company. As the American Tribune put it:
Looking at numbers like that, no wonder CNN is firing or demoting every big name in the biz. Chris Cuomo was the first to go after that tarnished surname was beyond salvation. Brian Stelter took his frumpy self to Harvard after being unceremoniously canned. Jeffrey Toobin is doing goodness-knows-what in his spare time. And Don Lemon wakes up at 3:00am every weekday morning to present in front of nobody.
It's all glorious and deserved for far-left activists masquerading as inquisitive reporters. And it's even better news for Fox's awesome line up, which isn't without its faults but offers much more compelling and honest reportage. Watters has commentary, but his opinions are based in reality. The same can be said of Tucker Carlson. 
By: TheAmericanTribune.com, editor of TheAmericanTribune.com. Follow me on Facebook and Subscribe to My Email List