Appearing on Thursday's broadcast of Fox News Radio's "Fox Across America," Florida Republican Rep. Kat Cammack tore into Biden with a vengeance for the continuing shortage of baby formula that is worrying parents across the nation, calling him out for letting the shortage go on for so long.
Making that point during the discussion, Rep. Cammack said, when talking about what Team Biden has so far done and questioning why there even is a shortage in the first place:
"[T]his was back in April and May, and it's now July. And just last week, a bill comes to the floor and it actually removes the tariffs for importing formula.
"Why does it take so long for us to actually take action, or the Biden FDA, which was responsible for this shortage in the first place? Because don't forget, it was the Biden FDA that shut down the nation's largest manufacturer of baby formula without any plan to backfill the supplies and no plan to get this factory back online.
"And so, I think it's pretty ridiculous that, despite the fact that we've had national outrage, that there has been legislation that has been passed, that we are literally flying in cargo planes of baby formula, having passed legislation to ease the labeling issues, that there's still a shortage.
"And it's not because of supply and demand. We didn't just all of a sudden randomly start having more babies. It's because the Biden administration can't get out of its own way. They are so terrible at absolutely everything that they still, to this day, cannot get something that they broke just back to functioning. So, this is a real problem, and elections have consequences."
Indeed they do have consequences, one of which is that now parents can't get formula for their babies.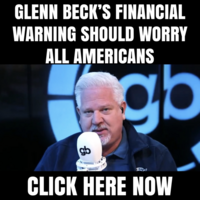 And it wasn't just Rep. Cammack that was tearing into the continuing baby formula shortage. A Democrat colleague of hers, Rep. Ro Khanna of California, did as well when appearing on CNN, saying:
"Here [are] three simple things they could do: They could have a ban on exports of gas except for our European allies. They could actually be buying up food at cheap prices and selling it back to Americans at cheap prices.
"Look, the baby formula issue, I mean, I was talking to moms this weekend, we still don't have baby formula on our shelves. I don't understand why we're not buying more European baby formula. The whole Operation Fly [Formula] has only produced one week of baby formula.
"So, we just have to be far more aggressive. And I have said, in the morning, afternoon, and evening, every day, we have to be talking about the economy and driving down food prices, gas prices, and making more things in the U.S."
But that ain't happening. Instead, Biden is begging the Saudis to pump more oil and trying to use a summer heat wave to push forward a climate change executive order.
By: TheAmericanTribune.com, editor of TheAmericanTribune.com. Follow me on Facebook and Subscribe to My Email List