Joe Kent is one of the numerous "America First" type men and women, a patriotic and deeply "MAGA" Republican who is running for Congress out in Washington and just won the GOP primary after a nail-biter of a race.
All that's to say that, among those running for Congress this season, he's one of the better ones out there. He might not be perfect, but he's pretty darn good, particularly compared to the Liz Cheney types.
Proving that recently, future Congressman Kent sounded off on the sort of contempt that the DC bigwigs, or "institutionalists," as he called them, have for the average American, saying when speaking on the Just the News John Solomon Reports podcast that "DC Institutionalists really have a lot of contempt for your average Americans."
Continuing, he went on to highlight how Trump is just the sort of person that those Deep State types hate, a hatred that Michael Hayden, the CIA Director under George W Bush, showed when he retweeted a post suggesting that Trump should be executed.
Speaking on the hatred that that sort of person has for Trump, an outsider that came in like a wrecking ball and tried to wrangle the Deep State apparatus back into doing what it is supposed to do, Kent said:
"Trump was the embodiment of that for them. And for Trump to come in and say, 'Hey, you guys have gotten a lot of stuff wrong. I'm going to start looking over your shoulder. I'm actually going to have the people provide some oversight of our intelligence agencies.' They were offended by that to put it mildly." 
He added, when speaking about Hayden's insane tweet, "It's preposterous. It's insulting, but it's also very telling. I mean, Michael Hayden – he's worth following because he basically says the quiet part out loud."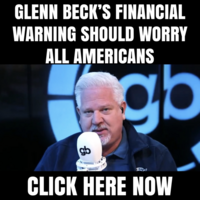 Indeed he does, particularly as was the case with his most recent tweet.
That wasn't all that Kent discussed on the podcast. Commenting on his district and what values they hold, Kent said:
"When you get a little bit outside of Portland in any cardinal direction, especially to the north where I am, where our district is, and it is deep red. It's America. It's traditional values.
"The very basic question is: 'Are you better off now? Or are you better off two years ago?' It's that's really hard for the Democrats to argue against, and that's bringing a lot of people who are just being destroyed by inflation over to our side. So I think we're gonna see a really big groundswell throughout the country."
Indeed, particularly as things get worse and worse under the Biden regime and the parade of incompetents within it.
By: TheAmericanTribune.com, editor of TheAmericanTribune.com. Follow me on Facebook and Subscribe to My Email List