Former President Donald Trump has waded into the 2022 primaries with a vengeance, doing whatever he can to push back against the RINOs and Conservative, Inc. contenders and get MAGA politicians into office, releasing endorsement after endorsement in an attempt to strike back against the sort of "Republican" that did so much to harm his presidency.
And so last night he celebrated a slew of MAGA victories and RINO defeats on his Truth Social account, celebrating his great night of having nominated winners that could take on the RINOs and GOP Establishment (but I repeat myself) in primary races around the country and the victories of those MAGA personalities.
He started, as could be expected from Trump, with a gleeful post about one of his enemies' being defeated, saying:
Wow! Speaker Rusty Bowers lost in Arizona. Great news!
He then commented on the good news that one of his boys was beating a pro-impeachment RINO in Michigan, saying:
John Gibbs looking good in Michigan against Impeacher Peter Meijer!
Following that he celebrated a victory in Missouri, the only state where his endorsement was iffy as he hadn't specified which "Eric" he was supporting, saying: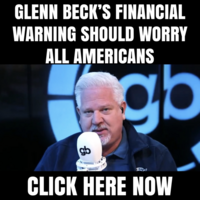 Won all of our Endorsed Races in Kansas and Missouri. Great going "Eric." Big Night. Thank you!
For reference, it was Eric Schmitt, not Eric Greitens, that won the primary. That's probably a good thing as Greitens, whatever the truth of the allegations against him, has a large load of baggage he's carrying with him and might have had a hard time winning a general election.
In any case, Trump then returned from Missouri to Michigan, celebrating Gibbs' win and saying:
Fantastic night in Michigan! Tudor Dixon will be a great Governor. John Gibbs WON with a big surge in the end. Not a good time for Impeachers – 7 down, 3 to go! Thank you Michigan!
Trump then swivelled to Arizona with two posts, celebrating the win of "New Right/Reactionary" candidate Blake Masters and the defeat of Rusty Bowers (again), saying:
Congratulations to Blake Masters on a Great Arizona Win!
David Farnsworth trounced RINO Rusty Bowers in Arizona SD 10, 64% to 36%. It was a race that they said couldn't be won, but it was, easily. People didn't believe Rusty Bowers when he testified in front of the Unselect Committee. Congratulations David, great job!
Finishing off his commentary on the night this morning, Trump then patted himself on the back for picking a great crop of candidates, all of whom won their races last night, saying:
Endorsements don't get any more powerful or conclusive than the Endorsements of last night. I wonder if anyone will write or report that? Just asking?
Ran the entire board!
Indeed he did, though many of those he backed probably would have won regardless of his endorsement, perhaps with the exception of the far-right, very good candidate Blake Masters.
Not all of Trump's picks have been superb–Dr. Oz and Herschel Walker being particularly uninspiring picks–but last night's were both reasonably good and all winners, a good sign about the popularity of the MAGA movement within GOP circles.
By: TheAmericanTribune.com, editor of TheAmericanTribune.com. Follow me on Facebook and Subscribe to My Email List