As much of the political media remains fixated on the Martha's Vineyard stunt pulled by Florida Governor Ron DeSantis, who sent two planeloads of illegals to the leftie elite's preferred hangout spot, the Conservative, Inc. Republicans and Democratic Caucus are shaking hands and agreeing on a continuing resolution deal that would keep the government functioning and Democrats spending.
Like when this happened around the same time last year and as we saw with the Democrat gun control push over the summer, Senate Minority Leader Mitch McConnell is backing down to the left on the issue and working with Democrats rather than standing and fighting in an attempt to somewhat limit the government's splurging on causes that conservative critics of the continuing resolution claim do little to help the GOP electorate.
And so Trump, who is now able on social media again thanks to his Truth Social app, is sounding off on the issue and drawing attention to what McConnell is up to as most media attention remains fixed elsewhere.
Ripping into McConnell and praising those GOP Senators that are standing up to him and fighting against the continuing resolution in a string of Truth Social posts, Trump said:
Mitch McConnell is giving the Democrats everything they want. He is their lapdog! He didn't stop trillions of dollars in spending by refusing to use the Debt Ceiling as a negotiating tool. He gave it up for nothing. Now he wants to give Manchin the thing he wanted in order to destroy America, and even the People of West Virginia….
….How about his tax on coal? The Republican Senate must do something about this absolute Loser, Mitch McConnell, who folds every time against the Democrats—and he's only getting worse!
Finally, some Republicans with great Courage! Rick Scott, Ted Cruz, and Mike Lee are working hard to stop Chuck Schumer and his favorite Senator Mitch McConnell from ramming through a disastrous Continuing Resolution that would do nothing to Stop Inflation, Grow our Economy, or Restore the American Dream—it would only put Big Government First and give Manchin his terrible deal….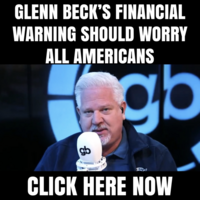 ….Instead, we need a LONG-TERM Continuing Resolution, so we can deal with the real Emergency at hand, the Radical Left's destruction of America, and once again, put AMERICA First. McConnell is so bad!
McConnell, for his part, has defended the decision to try and agree on a continuing resolution. Speaking on the matter recently, he said:
"Obviously the one thing we need to do is to pass a continuing resolution to take us to some date that will, I guess, be determined by the majority past the election. The key to getting the CR done with the least amount of controversy is for it to be as clean as possible." 
Rather than trying to make it "as clean as possible," many Republicans would much prefer he stand and fight on the matter, with former President Trump and his Truth Social posts being an obvious example of that outlook.
By: TheAmericanTribune.com