I'll admit that I was wrong about Governor Youngkin of Virginia. When he was running, though I supported him because he's a Republican and his opponent was a Democrat, I thought he'd be a Conservative, Inc. Republican that wouldn't do much to fight once he made it into office and had less of a chance of really pushing back on the far left's most insane policies.
But then he got into office and proved me and those like me wrong. His administration took a hammer to the left by firing dozens of civil rights goons in the state's AG office and reopening many cases that soft on crime DAs had dropped. He fought for the right of parents to be involved in the education of their kids and pushed back on the groomer and CRT policies being advocated for by the weirdo teachers in his state. In short, he proved that elections matter.
And now he's proving that salient fact true and me wrong yet again, this time by fighting back on an insane policy that would have the Old Dominion follow in California's steps and ban the sale of new gas cars after 2035.
As background, the AP reported on that law and how it applies to Virginia, saying:
"Virginia is currently on a path toward adopting California's new rules for transitioning to zero-emission vehicles because of 2021 legislation that involved adopting the West Coast state's emissions standards, attorneys and state officials said this week. The legislation, intended to help address climate change, was a top priority of environmental advocates and passed at a time when Democrats were in full control of Virginia's government."
And Youngkin isn't going along with it. He's vowing to fight, as he said in a statement released on Twitter. In his words:
"In an effort to turn Virginia into California, liberal politicians who previously ran our government sold Virginia out by subjecting Virginia drivers to California vehicle laws. Now, under that pat, Virginians will be forced to adopt the California law that prohibits the sale of gas and diesel-fueled vehicles. I am already at work to prevent this ridiculous edict from being forced on Virginians. California's out of touch laws have no place in our Commonwealth."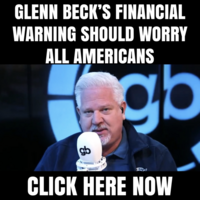 My statement on untying Virginia from California's EV rule: https://t.co/BWSQKSgN4V pic.twitter.com/MK3mNKPyBb

— Governor Glenn Youngkin (@GovernorVA) August 26, 2022
Virginia House Speaker Todd Gilbert pushed back too, saying:
"House Republicans will advance legislation in 2023 to put Virginians back in charge of Virginia's auto emission standards and its vehicle marketplace. Virginia is not, and should not be, California."
So did the Old Dominion's Lt. Governor, Winsome Sears, who said:
"We're going to try and repeal this law because we have to. We didn't get any opportunity to have any say in what California is doing. They decided, just last Thursday, that by 2035, there will be no gas-powered vehicles sold in California. That's good for them, except that we had the previous Democrat legislature and governor hitch us to whatever California does.
"We're going to get rid of this thing, and we hope that we can get at least a few sensible Democrat legislators to say, 'not here, not in Virginia.'"
Thank goodness for Governor Youngkin. Thanks to him, Virginia is fighting back against the wokeness that's overtaking the country!
By: TheAmericanTribune.com, editor of TheAmericanTribune.com. Follow me on Facebook and Subscribe to My Email List