Following the GOP midterm disappointment, a number of Republicans in the House and Senate decided that it is time for new leadership and tried to replace the current, sclerotic leadership with some brighter and better leadership.
Unfortunately, that bid didn't work in the Senate, so Cocaine Mitch McConnell is still the Senate Minority.
However, the effort is still alive in the House, where Rep. Biggs is running against McCarthy for the Speaker of the House position.
Biggs, when announcing that he would be running against Kevin McCarthy, said:
"We have a new paradigm here, and I think the country wants a different direction from the House of Representatives. And it's a new world, and, yes, I'm going to be nominated tomorrow to — to the position of Speaker of the House.
"We'll see if we can get the job done and the votes," Biggs said. "It's going to be tough. I mean, Kevin — Kevin has raised a lot of money and done a lot of things. But this is not just about Kevin. I think it's about the institutional direction and trajectory."
Joining them this week was Rep. Norman of South Carolina who, when speaking to Just the News, said: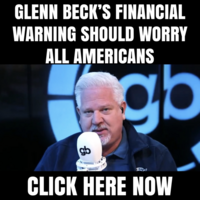 "I'm not going to support Kevin McCarthy. Washington is broken. There's a cancer in this country and it can't be fixed with aspirin. It's called overspending. When you're bankrupt, you can't function as a country."
Continuing, Rep. Norman explained that McCarthy hadn't adopted a budget that would start to get the deficit under control, saying:
"I had asked Mr. McCarthy during one of our meetings to agree to the seven year budget that the Republican Study Committee had put out to pay off the deficit and to get this country back. He said no. I'm simply not going along with another 20 year budget, which is what he wanted to propose."
And who will Rep. Norman support instead of Rep. McCarthy for the Speaker of the House position? Rep. Andy Biggs, who recently announced that he'd be running against McCarthy. Declaring his support for Biggs over McCarthy, Rep. Norman said:
"Andy Biggs would make a great one. He's knowledgeable. There are a growing number of us who have just lost faith that McCarthy could do the job. The speaker is the most important position at this point in time in this country."
Surprisingly, however, not all of the MAGA contingent in the House is on board with Biggs' bid for leadership. Rep. Marjorie Taylor Greene of Georgia discussed why having someone other than McCarthy in leadership might not be a good idea when speaking to Real America's Voice, saying:
"I actually think that's a bad strategy when we're looking at having a very razor-thin majority, with potentially 219 [seats], we're talking about one vote.
"The danger is this: Do we want to watch a challenge for Speaker of the House simply because the 'Never Kevin' movement, just like we've seen a 'Never Trump' movement — do we want to see that challenge open the door to Nancy Pelosi handing the gavel to Liz Cheney?"
So, though Biggs is building some support, it seems doubtful he will win, as not even the entirety of the MAGA contingent is rallying around him.
In any case, it does appear that the challenge might have pushed McCarthy to the right, as he's now saying he will be fulfilling his January pledge of booting the more radical Dems off their committee assignments. Speaking on that, he said:
"You have Adam Schiff, who lied to the American public time and again – we will not allow him to be on the Intel Committee either. Look at Congresswoman Omar, her antisemitic comments that have gone forward. We're not going to allow her to be on Foreign Affairs." 
"One thing I said from the very beginning, Eric Swalwell cannot get a security clearance in the public sector. Why would we ever give him a security clearance and the secrets to America? So I will not allow him to be on Intel."
By: TheAmericanTribune.com