Boston University has opened a formal inquiry into author Ibram X. Kendi's "antiracism center" after a former employee blew the whistle on missing funds totaling more than 30-million-dollars.
Kendi is a self-styled "antiracist" activist and author who rose to prominence after the Black Lives Matter riots in 2020. Antiracism philosophy charges that all white people benefit from "racism and racist structures" and tells its adherents that merely "not being racist" is far from good enough. Instead, antiracists must actively dismantle "white supremacy" and "racist structures" in order to enter a new age of reason freed from racism.
This is all outlined in Kendi's signature book, How To Be An Antiracist, which has been assigned as mandatory reading to high school students across the nation. In the book, Kendi argues that the only remedy to "past discrimination is future discrimination" and uses a circular definition of "racism."
In addition to lucrative speaking tours and widespread adoption of his books by public schools, Boston University formed an "antiracist" research center in 2020 that was headed up by Kendi. The center's stated mission is to gather experts from various disciplines to develop "novel and practical ways to understand, explain and solve seemingly intractable problems of racial inequity and injustice."
But less than three years after the center's formation, the project appears to be falling apart, as Boston University administrators are struggling to find out how Kendi's center burned through tens-of-millions of dollars.
Complaints began in 2021, with former employees alleging financial mismanagement and a toxic work environment. Saida Grundy, an associate professor of sociology who worked at Kendi's center, filed a complaint in 2021 alleging that the think tank was collecting grant money with no intention of carrying out research projects. Grundy then alleged that the university retaliated against her for raising the issue.
Complaints increased in frequency after the center announced crippling layoffs earlier this month, with former staffers coming forward to accuse Kendi of financial mismanagement and corruption. "There are a number of ways it got to this point, it started very early on when the university decided to create a center that rested in the hands of one human being, an individual given millions of dollars and so much authority," said Spencer Piston, a political science professor at Boston University.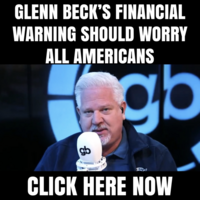 University officials confirmed this week that it had opened an investigation after numerous complaints. "We received complaints after the Center for Antiracist Research recently laid off a number of employees," a Boston University spokesperson told local outlet NewsCenter 5. "Those complaints focused on the center's culture and its grant management practices. We previously initiated an examination of those grant management practices and that will continue. Based on additional information provided to us, we are expanding our inquiry to include the Center's management culture and the faculty and staff's experience with it."
"We recognize the importance of Dr. Kendi's work and the significant impact it has had on antiracist thinking and policy. Boston University and Dr. Kendi believe strongly in the Center's mission, and while he takes strong exception to the allegations made in recent complaints and media reports, we look forward to working with him as we conduct our assessment," the statement continued.