A brand new poll put out by Rasmussen Reports reveals that 42 percent of likely voters have a negative view of Attorney General Merrick Garland. That's definitely not a good sign for his future, especially if Democrats can't hold the line in the midterms and eventually the 2024 election.
As soon as a member of the GOP gets behind the desk in the Oval Office, Garland will be gone baby gone. And I don't think, given the figures from this latest poll, that he's in any way, shape, or form going to be missed.
Newsmax is reporting that the figure is actually up from 39 percent of folks who said they didn't much care for the guy back in October of last year. Wow. This guy is definitely not going to be voted prom king any time soon, is he?
This latest poll was taken after the now infamous FBI raid on Mar-a-Lago, former President Donald Trump's Florida home, last week.
Here are some more of the results from the poll via Newsmax:
36% say they have a favorable impression of Garland — up from the 30% who viewed him favorably in October.
22% of Republicans view him favorably, compared to 60% who have an unfavorable opinion of him.
59% of Democrats have a favorable opinion of Garland, while 23% see him unfavorably.
26% of independents view him favorably, compared to 48% who have an unfavorable opinion of him.
26% of all those polled say he is better than previous attorneys general. But 38% say he is worse than those who held the post before him.
The survey was done between Aug. 11-14. A total of 1,000 voters were surveyed. The margin of error for the poll is plus or minus two percent.
What we know for sure is that if the red wave — hoping for a red tsunami really — actually hits in the mid-terms, Republicans have promised that once in control they will begin launching a variety of investigations into the corrupt behavior of the current administration in an attempt to right the wrongs of the past year and a half.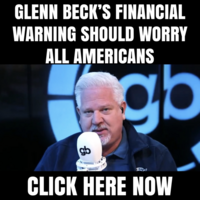 Included in all of that is the raid on Trump's Florida home, and since Garland was the one who actually signed off on the whole thing, he too will be investigated. And that is most definitely necessary if we want to get to the truth of what this raid was really all about.
Many theories are currently floating around out there, such as the raid being a weapon used to try and remove Trump from the 2024 playing field. It wouldn't be surprising to see the federal government, as infested with progressives as it is, be involved in such treachery against the people of the United States.
And that's what is really worrisome. If these folks will do this to someone who is a former sitting president, what will they end up doing to regular people who don't go along with their agenda?  It's truly terrifying to think of alphabet soup agencies in the federal government being transformed into weapons used to silence political opposition.
At that point, we are no longer really a free country.