Two American nationals, previously held captive by Hamas since the terror group's October 7th assault on Israel, have been released. The hostages, identified as a mother and her daughter, were released following Qatari diplomatic efforts.
Al-Qassam Brigades (Hamas' military wing) spokesman, Abu Obaida, made a statement on Friday, saying, "In response to Qatari efforts, Al-Qassam Brigades released two American citizens (a mother and her daughter) for humanitarian reasons, and to prove to the American people and the world that the claims made by Biden and his fascist administration are false and baseless."
Following their release, the hostages are now under the protection of the Red Cross, as confirmed by a source to Fox News.
The situation in the region has been tense, with U.S. officials reporting that 32 Americans have lost their lives since Hamas initiated an unexpected attack on Israel on October 7. This attack resulted in the tragic death of approximately 1,400 Israelis.
Furthermore, Israel has verified that at least 203 of its citizens are currently held captive by Hamas in the Gaza Strip. As of Friday morning, the whereabouts of at least 11 Americans remain unknown.
In the aftermath of it all, the US looks to be firmly entrenched in the midst of foreign conflicts in the Middle East and Europe for the long haul. Last night, President Joe Biden pitched a massive $100 billion foreign aid package that includes $60 billion in assistance for Ukraine and $10 billion for Israel in a rare Oval Office address on Thursday.
Biden compared the conflict in Ukraine to the American Revolution and urged Americans to support the war with the same zeal as the Second World War.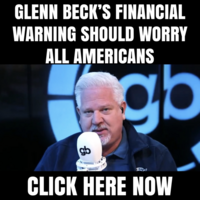 The president stated that he would be urging Congress to pass the aid package immediately, which includes roughly $100 billion in military and humanitarian assistance over the next year. Ukraine and Israel will be the primary beneficiaries of the package if it were to pass, though it also includes aid for Taiwan.
"It's a smart investment that's going to pay dividends for American security for generations," Biden said.
This story is breaking and developing…