Another Democrat lawmaker has made the switch to the Republican Party, becoming the third to do so in just a month.
The Advocate reported Monday that Louisiana state Rep. Jeremy LaCombe had left the party and joined the GOP, although it was not stated exactly why LaCombe decided to swap affiliations, and the former Democrat has remained low-profile.
LaCombe's switch represents yet another brutal political hit for Democrats in the state, who have been rendered essentially powerless despite controlling the governor's mansion.
Last month, LaCombe's colleague, state Rep. Francis Thompson, also switched to the Republicans, giving the GOP a powerful – and veto-proof – supermajority in the state's legislature.
The Advocate reports:
Republicans in the state House recently gained a supermajority – a crucial threshold for overriding vetoes and passing tax measures – because another Democrat, Rep. Francis Thompson of Delhi, switched to the GOP. In that case, the state GOP held a press event touting the news.

LaCombe's switch was lower profile. He confirmed the move Monday, but didn't state his reasons.

His decision comes as the Republican-led Legislature convenes in Baton Rouge for its regular legislative session, during which lawmakers will tackle insurance issues, decide where to spend an influx of additional tax dollars and take on a host of culture-war issues in an election year.

House Democratic Caucus Chair Sam Jenkins said in a statement that LaCombe still embraces "the same values" as the Democratic caucus.
Earlier in April, state Rep. Tricia Cotham gave Republicans in the North Carolina House a supermajority as well. Unlike LaCombe's, Cotham's switch was heavily publicized.
In a fiery press conference, Cotham outwardly hit the party for ostracizing moderates and lawmakers who dare to stray from the Democrats' hard-left policies.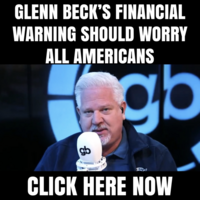 "If you don't do exactly what the Democrats want you to do, they will try to bully you," Cotham said. "They will try to cast you aside."
Like thousands of others, Rep. @TriciaCotham is done with the Democratic Party:

"If you don't do exactly what the Democrats want you to do, they will try to bully you. They will try to cast you aside." pic.twitter.com/aheJEhFaZH

— GOP (@GOP) April 5, 2023