As of right now Kevin McCarthy has lost the vote for Speaker of the House a whopping FOUR times and now some Republicans are pushing for a new candidate…
Well, now Fox News is reporting from multiple sources that Representative Byron Donalds of Florida may be the latest option to sit in the Speaker's chair.
Donalds, a staunch conservative and GOP warrior has risen to popularity in the party and has become a leader among many members of the party especially within the House Freedom Caucus.
After McCarthy lost his fourth bid for the speakership, several Republican congressmen and congresswomen voted for Donalds already as well as Congressmen Jim Jordan.
Interestingly enough, Byron Donalds actually voted for Jim Jordan as well before being nominated as a candidate for the Speaker of the House by Congressman Chip Roy.
Chip Roy a fellow Republican and member of the House Freedom Caucus announced his support for Donalds claiming he is a 'good man' who could actually "stand up" against the Swamp of Washington D.C..
"We do not seek to judge people by the color of their skin, but rather the content of their character," Congressman Chip Roy said in his statement.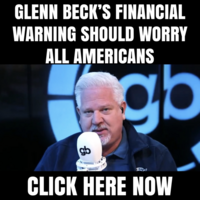 "Byron Donalds is a good man, raised by a single mom, moved past diversity, became a Christian man at the age of 21, and has devoted his life to advancing the cause for his family and this country. And he has done it admirably."
"But there's an important reason for nominating Byron, and that is this country needs a change … This country needs leadership that does not reflect this city, this town, that is badly broken," Roy went on to say.
The entirety of the House Freedom Caucus has moved to officially back Byron Donalds as a candidate for the Speaker of the House which may gain enough steam to put him in the Speakers chair.
Donalds was elected to Congress back in 2021 and previously served as a congressmen in the Florida House of Representatives.
Be sure to check back as updates on the Speaker vote continue to trickle in….