On Tuesday evening, another Republican entered the 2024 Republican presidential race.
Former President Donald Trump and Nikki Haley are the only other two Republicans in the race at the moment.
Conservative entrepreneur who specializes in health care and the tech sector, Vivek Ramaswamy announced his candidacy during Fox News Tucker Carlson's show on Tuesday evening.
"We are in the middle of this national identity crisis, Tucker, where we have celebrated our difference for so long that we forgot all the ways we are really just the same as Americans bound by a common set of ideals that set this nation into motion 250 years ago," he said.
"That's why I am proud to say tonight that I am running for United States president to revive those ideals in this country," Ramaswamy announced on "Tucker Carlson Tonight."
"I think we need to put 'merit' back into 'America' in every spirit of our lives," added Ramaswamy, vowed to end affirmative action in "every sphere of American life."
Check out what Fox News reported: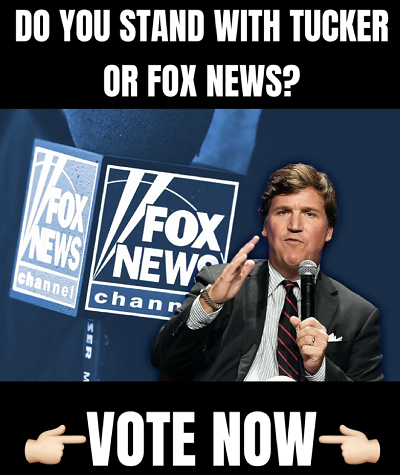 The 37-year-old Ramaswamy, author of "Woke, Inc.: Inside Corporate America's Social Justice Scam," has been on what he's described as a "listening tour" in recent weeks, which took him earlier this month to New Hampshire, which votes second in the Republican presidential nominating calendar.

Ramaswamy, who was dubbed "the C.E.O. of Anti-Woke, Inc." in New Yorker magazine profile last year, will return to New Hampshire on Wednesday, with multiple stops in Rochester and Manchester.
"This isn't just a political campaign; this is a cultural movement to create a new dream for the next generation of Americans," Ramaswamy said in a campaign video.
Ramaswamy said his campaign is "about the unapologetic pursuit of excellence in our country. It means you believe in merit; that you get ahead in this country not on the color of your skin but on the content of your character and your contributions."
"I grew up in Ohio in the 90's as a skinny kid with nerdy glasses and a funny last name," Ramaswamy added. "My parents taught me that if you're going to stand out, then you might as well be outstanding. Achievement was my ticket to get ahead. I went on to found multi-billion-dollar companies. And I did it while getting married – raising a family and following my faith in God."
WATCH:
Today I'm launching not just a political campaign, but a cultural movement to revive American national identity itself.https://t.co/LcDB04ihNQ pic.twitter.com/koRfznikcQ

— Vivek Ramaswamy (@VivekGRamaswamy) February 22, 2023
We've celebrated our "diversity" so much that we forgot all the ways we're really the same as Americans, bound by ideals that united a divided, headstrong group of people 250 years ago. I believe deep in my bones those ideals still exist. I'm running for President to revive them. pic.twitter.com/bz5Qtt4tmm

— Vivek Ramaswamy (@VivekGRamaswamy) February 22, 2023
Former Senior Adviser and Counsel to President Trump Jenna Ellis weighed in on Twitter.
"Brilliantly said. I am a fan of our generation not waiting but taking the torch of liberty and running full speed ahead. It's a GOOD THING for conservatives to have a deep and wide bench," she said. "Glad you're in, Vivek!"
Brilliantly said. I am a fan of our generation not waiting but taking the torch of liberty and running full speed ahead. It's a GOOD THING for conservatives to have a deep and wide bench. Glad you're in, Vivek!

— Jenna Ellis 🇺🇸 (@JennaEllisEsq) February 22, 2023