In a significant breakthrough, one of the last living witnesses to the 1996 fatal drive-by shooting of iconic rapper Tupac Shakur in Las Vegas has been charged with murder. Duane "Keffe D" Davis, long associated with the case, was indicted by a Nevada grand jury on charges of murder with the use of a deadly weapon.
Davis, now 60, was arrested and the charges were announced shortly after. He has been on investigators' radar for years and even admitted in his 2019 memoir, "Compton Street Legend," that he was present in the Cadillac from which the shots were fired on that fateful night.
According to AP News, Las Vegas police recently served a search warrant in connection with Shakur's killing. The search took place in Henderson, a city near Las Vegas, at a residence linked to Davis. While the exact details of the search remain undisclosed, it is known that items related to Shakur's murder were the primary focus.
Tupac Shakur, widely known as 2Pac, was a groundbreaking American rapper, actor, and activist. One of the most notable and controversial moments in hip-hop history is his untimely death in 1996. On September 7 of that year, after watching a Mike Tyson boxing match at the MGM Grand in Las Vegas, Tupac was caught in a drive-by shooting at the intersection of Flamingo Road and Koval Lane.
Orlando Anderson, a known rival of Shakur, had a physical altercation with the rapper just hours before the shooting. Anderson, however, denied any involvement in Shakur's death and passed away two years later.
Tupac had been in the passenger seat of a car piloted by Suge Knight. Severely injured from the gunfire, Tupac was taken to the hospital. Tragically, he succumbed to his injuries six days later, on September 13, 1996. His death, at just 25, has left a lasting legacy and many unanswered questions in the world of music and beyond.
Davis is a former South Side Compton Crip gang member, who was also known for his alleged involvement in the subsequent murder of Notorious B.I.G. (Christopher Wallace) a few months later.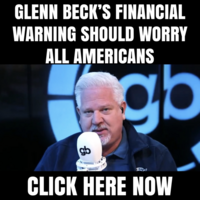 Davis has made statements to law enforcement and in media outlets, including a confession that he was in the car on the night of Tupac's murder. He claimed that his nephew, Orlando "Baby Lane" Anderson, was the actual triggerman, while Davis was in the front passenger seat. Anderson himself was killed in 1998 in an unrelated shooting, and thus he never faced charges for Tupac's murder.
Despite Davis's admissions, no one had been formally charged and convicted for Tupac's death. One reason is that his statements were made under an immunity agreement, which meant he couldn't be prosecuted based on his confession.
The investigation into Shakur's murder had faced challenges from the outset, primarily due to uncooperative witnesses. However, with Davis's public admissions, including those in his memoir, the case has seen renewed momentum. Greg Kading, a retired Los Angeles police detective who has extensively investigated the Shakur case, stated that Davis's public declarations provided the necessary leverage for the case to move forward.