Moments ago, the news broke that legendary broadcaster Barbara Walters died at the age of 93.
Here's the news from ABC:
Barbara Walters, the trailblazing television news broadcaster and longtime ABC News anchor and correspondent who shattered the glass ceiling and became a dominant force in an industry once dominated by men, has died. She was 93.

Walters joined ABC News in 1976, becoming the first female anchor on an evening news program. Three years later, she became a co-host of "20/20," and in 1997, she launched "The View."
Twitter responded with hilarious throwback clips:
"I'm quick to check a bitch if she's outta line" – Barbara Walters quoting Nicki Minaj

An iconic moment in pop culture history… RIP to the legend, Barbara Walters 🕊️ pic.twitter.com/TMuR6duHP4

— Rap Alert (@rapalert1OO) December 31, 2022
when barbara walters read the kardashians pic.twitter.com/39iURnjRKK

— wolfgang ruth (@itswolfgangruth) December 31, 2022
rip barbara walters thank you for giving us one of the best interview moments of all time pic.twitter.com/nKmYEd1Ppv

— matt (@mattxiv) December 31, 2022
Here's a throwback of Walters' historic interview of Trump after the 2016 election: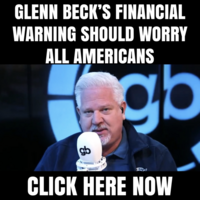 In a career that spanned five decades, Walters won 12 Emmy awards, 11 of those while at ABC News.