Fox News has obtained documents that show Joe Biden taking out a $250,000 line of credit on his beach home in Delaware just as his classified doc scandal was heating up in December. Keep in mind, the story didn't become public until January, but the investigations started well before the November midterms.
President Biden secured a $250,000 line of credit against his Rehoboth Beach, Delaware, home as his son, Hunter Biden, faces an investigation into his tax affairs and amid his own classified documents scandal, records obtained by Fox News Digital shows. Biden acquired the six-figure home equity variable rate line of credit from M&T Bank on Dec. 5, 2022, Sussex County filings show. Biden and his wife, first lady Jill Biden, initially purchased the residence in 2017 for $2.74 million, according to county records.
Here's the line of credit document: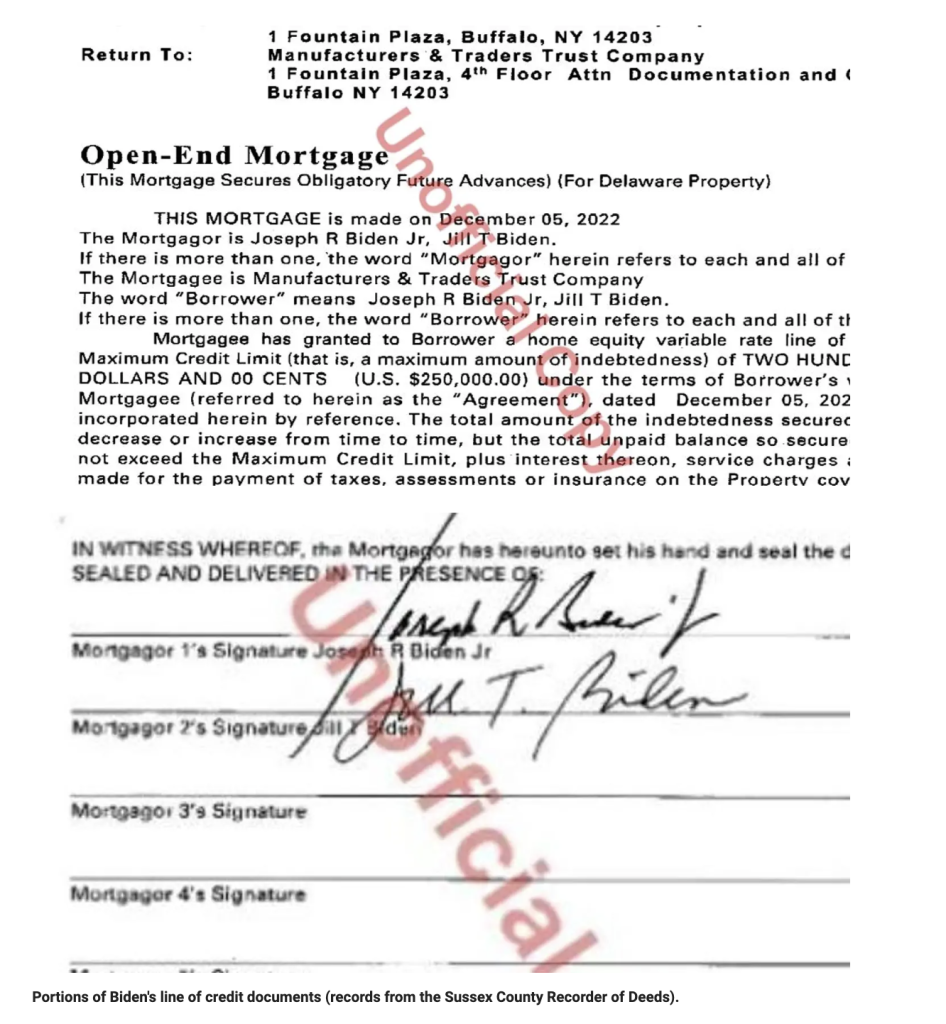 Fox News said that the White House did not respond when asked to comment on the matter.
Earlier this week, Biden's scandal kept growing as FBI agents searched his Delaware home for a second time.
"The search today is a further step in a thorough and timely DOJ process we will continue to fully support and facilitate. We will have further information at the conclusion of today's search," they said on Wednesday.
Biden's lawyers initially found classified documents at the Penn Biden Center on Nov. 2, days before the midterm elections. His lawyers found additional documents in his Delaware home on Dec. 20, Jan. 11 and Jan. 12. The DOJ conducted a consensual search of the property on Jan. 20.
In its first search, the Justice Dept. spent over 12 hours looking through Biden's belongings, taking "six items consisting of documents with classification markings and surrounding materials, some of which were from the President's service in the Senate and some of which were from his tenure as Vice President."
It was recently disclosed that the FBI searched the Penn Biden Center in mid-November after the president's lawyers informed authorities they had discovered classified documents, CBS reported on Tuesday.
This is still a developing story. Stay tuned for more…