Joe Biden has recently signed an executive order that could potentially affect millions of Americans in the name of environmental justice. The order is an attempt to further strengthen federal agencies and aims to address so-called environmental "inequities" that impact communities of "color, low-income communities, and indigenous communities."
Under the new Executive Order, titled "Revitalizing Our Nation's Commitment to Environmental Justice for All," agencies are directed to consider measures to address and prevent disproportionate and adverse environmental and health impacts on communities, including the cumulative impacts of pollution and other burdens like climate change.
The order also requires agencies to notify nearby communities in the event of a release of toxic substances from a federal facility and hold public meetings to share information on resulting health risks and necessary precautions.
The White House's statement says that Biden hopes to conduct new assessments of their environmental justice efforts to develop, implement, and periodically update an environmental justice strategic plan.
These Environmental Justice Strategic Plans and Assessments will be submitted to the White House Council on Environmental Quality (CEQ) and made public on a regular basis, including through the Environmental Justice Scorecard, a new government-wide assessment of federal agencies' efforts to advance environmental justice.
The White House wrote:
This first version of the Environmental Justice Scorecard, or the Phase One Scorecard, presents a baseline assessment of actions taken by federal agencies in 2021 and 2022 to help achieve the Biden-Harris Administration's environmental justice goals.

The Phase One Scorecard reports on the progress of 24 federal agencies in the following areas:

– Advancing the President's Justice40 Initiative

– Implementing and enforcing environmental and civil rights laws

– Embedding environmental justice throughout the federal government
Additionally, the order emphasizes strengthening nation-to-nation relationships on issues involving environmental justice.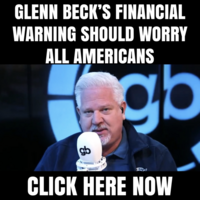 Biden also establishes a new Environmental Justice Subcommittee within the National Science and Technology Council, led by the Office of Science and Technology Policy. This subcommittee is tasked with identifying and addressing gaps in science, data, and research related to environmental justice and advancing the analysis of cumulative impacts. The order also expands interagency coordination and launches a new Office of Environmental Justice within the White House Council on Environmental Quality.
Biden's order raises grave concerns for those who believe that Social Justice "Credit Scores" could be used to force the administration's woke agenda on individuals.