President Joe Biden's younger dog, Commander, has been involved in yet another biting incident at the White House. On Monday evening, the 2-year-old German Shepherd bit a US Secret Service agent, marking the 11th known incident of this nature involving the dog.
In a statement to CNN, USSS Chief of Communications Anthony Guglielmi explained, "Yesterday around 8 p.m., a Secret Service Uniformed Division police officer came in contact with a First Family pet and was bitten. The officer was treated by medical personnel on complex." Fortunately, the injured officer is reported to be doing well after speaking with Secret Service Director Kimberly Cheatle on Tuesday.
This isn't the first time Commander has been in the spotlight for such incidents. The dog has been involved in at least 11 biting incidents both at the White House and in Delaware. One particularly severe incident in November 2022 resulted in an officer being hospitalized after Commander bit their arms and thighs.
Records obtained in July revealed that Commander had bitten Secret Service agents at the White House at least ten times between October 2022 and January 2023.
Now 11 different Secret Service agents have reported being bitten by the dog.
In response to these incidents, White House officials mentioned back in July that the Bidens were implementing new training and leashing protocols for Commander. However, it looks unclear if any training has taken place, or if any further action will be taken in light of another biting.
The Bidens' other dog, Major, also a German Shepherd, had previously been involved in biting incidents at the White House, leading to his removal from the premises in March 2021.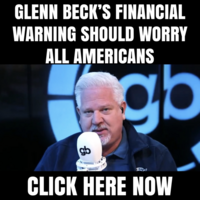 The incidents involving Commander have also raised concerns about workplace safety at the White House. Jonathan Wackrow, a CNN contributor and former USSS agent, commented on the situation, stating, "This isn't a Secret Service thing. This is a workplace safety issue." He further emphasized the seriousness of the issue, noting that while the Bidens undoubtedly love their dog, the repeated incidents pose a "significant hazard" to those working at the White House.
One incident involved Commander, the younger of the two dogs, who bit a Secret Service agent. The bite caused a minor injury, and the agent was treated at the White House Medical Unit. Another incident occurred on March 8, 2023, where Commander was involved in a "biting incident" with a National Park Service employee. The employee was treated by the White House Medical Unit and then returned to work.
A Secret Service spokesperson emphasized that the agency takes the safety and well-being of its employees seriously. They did not provide further details about the incidents or any measures being taken to prevent future occurrences. However, the spokesperson reiterated the agency's commitment to maintaining a safe and secure environment for all White House personnel.