Microsoft founder Bill Gates recently revealed that he was influential in getting Senator Joe Manchin to support Democrats' massive spending bill. The billionaire had personally lobbied the senator for several months to support the progressive climate and energy legislation. It later passed the Inflation Reduction act with the senator's support.
The billionaire took it upon himself to discuss this bill with the senator. Manchin was one of the democrats hesitant to back some of the president's climate policies. Gates then helped persuade Senate Majority Leader Chuck Schumer (D-NY) to continue pursuing a deal with Manchin after the first fell through.
Gates' involvement helped both senators reach a deal and pass the Inflation Reduction Act earlier this month.
Bill Gates Personally Lobbied Manchin to Support Democrats' Spending Bill: Report | by @brittybernstein https://t.co/v1OTNxLkkp

— National Review (@NRO) August 17, 2022
Gates said to the media that he had hosted a dinner in Washington, D.C., in 2019 that was attended by "almost everyone on the energy committee." He added that the topic of discussion that night was the "role of innovation in climate." He said, "My dialogue with Joe has been going on for quite a while."
Bill Gates quietly lobbied Senator Joe Manchin for almost 3 years in a dialogue that helped shape Biden's landmark US climate plan https://t.co/4zbYUxLXk0

— Bloomberg (@business) August 17, 2022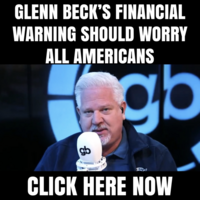 The relentless billionaire also had dinner with Manchin and his wife in January, where they reportedly discussed the reliance of West Virginians on coal mining jobs. He said, "We had a talk about what was missing, what needed to be done. And then after that, it was a lot of phone calls."
Gates was also in contact with Schumer and had continuously motivated him to be patient to endure till the deal went through. He said, "And all you need to do is show infinite plus one patience."
Gates said to the media, "I will say that it's one of the happier moments of my climate work. I have two things that excite me about climate work. One is when policy gets done well, and this is by far the biggest moment like that."
When Manchin and Schumer announced this deal at the end of July, it shocked all Americans. This was because of his recent opposition to the big-spending bills President Joe Biden had backed, including the Build Back Better legislation and the Infrastructure Investment and Jobs Act. 
The democrats needed every vote they could get, and Manchin's opposition alone was enough to sink them both last year. However, the billionaire continued to meet with Manchin to discuss with him. He said, "I kept trying because I just didn't see another chance."
Gates was not even the only one trying to convince the senator to agree with this spending bill. Several other lobbyists and activists had also convinced him that the climate, tax, and healthcare bill that eventually passed would benefit the economy.
The House passed the "Inflation Reduction Act" in a 220–207 vote on Friday, and signed it into law on Tuesday.
In related news, this bill will allocate $369 billion for energy and climate initiatives, while another $64 billion will be used to extend expiring federal subsidies for people buying health insurance for another three years. Meanwhile, the West Virginia AFL-CIO and United Mine Workers of America "drove home the chance to fund black lung health benefits for miners who are legion in Manchin's home state.
More taxes will be imposed, especially on the middle class, to pay this sum. More so, the "Inflation Reduction Act" impact is "expected to be statistically indistinguishable from zero."
However, all democrats still voted in support of this idea, and Gates called the bill's passage "one of the happier moments" of his climate work.