Canada's Speaker of the House of Commons, Liberal Anthony Rota, tendered his resignation today after leading a standing ovation for a former Nazi soldier during an address by Ukrainian President Volodymyr Zelenskyy to the Canadian Parliament.
During Zelenskyy's address to reiterate Canada's support against Russian aggression, the chamber applauded 98-year-old Yaroslav Hunka, a former member of the 14th division of the Waffen SS during World War II. The inappropriate recognition took place amid Canada's continued financial and military assistance to Ukraine, which exceeds $9 billion.
"It is with a heavy heart that I rise to inform members of my resignation as Speaker of the House of Commons," Rota stated earlier.
"It has been my greatest honor as a Parliamentarian to have been elected by you, my peers, to serve as the Speaker of the House of Commons for the 43rd and 44th Parliament, carrying out the important responsibilities of this position to the very best of my abilities."
BREAKING: Canadian House Speaker Anthony Rota resigns after praising Ukrainian man who served in Nazi unit in World War 2 pic.twitter.com/TRS5QrYMHb

— BNO News (@BNONews) September 26, 2023
JUST IN — Canadian speaker of the house Anthony Rota resigns in shame after he led a chorus of applause for a literal NAZI. pic.twitter.com/YhIwzLA50Y

— Citizen Free Press (@CitizenFreePres) September 26, 2023
The incident has reminded the world of the long shadows of past events. In response, Poland's Minister of Education and Science, Przemysław Czarnek, has initiated proceedings to determine the possibility of extraditing Yaroslav Hunka.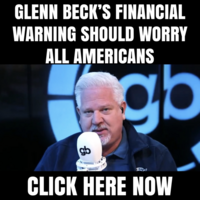 Czarnek took to social media to voice his concerns. "In light of the scandalous events in the Canadian Parliament, which involved the honoring, in the presence of President Zelenskiy, of a member of the criminal Nazi SS Galizien formation, I have taken steps towards the possible extradition of this individual to Poland."
In a formal letter, Czarnek urgently requested an investigation into Hunka's wartime record. The primary concern centers around whether Hunka is wanted for crimes against the Polish Nation and against Poles of Jewish origin. If substantiated, these accusations would provide grounds for extradition.
Wobec skandalicznych wydarzeń w kanadyjskim parlamencie polegających na uhonorowaniu w obecności także prezydenta Zełenskiego członka zbrodniczej, hitlerowskiej formacji SS Galizien, podjąłem kroki w kierunku ewentualnej ekstradycji tego człowieka do Polski.… https://t.co/92qK1voktN pic.twitter.com/5J4lljH5JX

— Przemysław Czarnek (@CzarnekP) September 26, 2023
Outcry from Jewish advocacy groups came swiftly after the initial applause; they denounced the Parliament's endorsement of Hunka as a hero.

In response, Rota initially apologized, acknowledging the mistake and expressing gratitude to Holocaust survivors and war veterans. Rota said a full explanation for how Hunka came to be honored would be provided at a later date.
"I have subsequently become aware of more information which causes me to regret my decision to do so," Rota said in a statement shared with CNN. He added, "I particularly want to extend my deepest apologies to Jewish communities in Canada and around the world."