U.S. District Judge Tanya S. Chutkan, appointed by former President Barack Obama, imposed a limited gag order on former president Donald Trump on Monday ahead of his trial for alleged election interference. The decision came in response to a request by prosecutors who raised concerns about potential interference with the judicial process.
The gag order prohibits Trump, his legal team, and all related parties from making public comments that target special counsel Jack Smith, his team, Judge Chutkan's staff, or other court personnel. Explicitly, comments about the families of these individuals have been deemed off-limits.
Judge Chutkan stated that Trump has the right to assert that "this prosecution is politically motivated," yet he's prohibited from using derogatory terms like "thug" for the prosecutor or taking actions that "vilify and implicitly encourage violence against public servants who are simply doing their jobs."
Rep. Marjorie Taylor Greene (R-GA) voiced her concerns over the gag order's implications for free speech rights. She tweeted from the Federal courthouse in D.C.: "I'm here… to see if Judge Chutkan is really going to destroy the 1st amendment – free speech rights of former President Trump and leading candidate for President in 2024."
I'm here at the Federal courthouse in DC as a member of the Oversight Committee to see if Judge Chutkan is really going to destroy the 1st amendment – free speech rights of former President Trump and leading candidate for President in 2024.

— Rep. Marjorie Taylor Greene🇺🇸 (@RepMTG) October 16, 2023
She will file full order later today. Chutkan claimed her order was to prevent Trump from launching a "pre trial smear campaign" that poses a "danger to the administration of justice."

I'm sure Trump will immediately appeal but no high hopes for DC Circuit to reverse.

This…

— Julie Kelly 🇺🇸 (@julie_kelly2) October 16, 2023
In the backdrop of this development, Biden Justice Department special counsel Jack Smith had argued for the gag order, expressing their concerns that Trump's public criticisms could adversely affect the jury pool. The case in focus revolves around allegations that Trump might have had a role in inciting the riots on January 6th, 2021.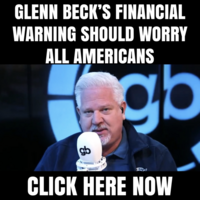 Trump has previously dubbed lead prosecutor "deranged Jack Smith," drawing attention to what he believes are Smith's politically motivated pursuits against him. Smith also leads another case against Trump, relating to the handling of classified documents at Mar-a-Lago.
While the First Amendment protects Trump's right to freedom of speech, this ruling challenges his ability to exercise that right in the context of ongoing litigation. Judge Chutkan had previously cautioned Trump about his comments, hinting at potentially accelerating the trial to mitigate potential jury prejudice.
Legal analysts and court watchers now anticipate a rigorous test for Trump: will he be able to abide by the gag order? Earlier this month, New York Supreme Court Judge Arthur Engoron also issued a gag order against Trump in his NYC case. This came after the 45th President blasted Engoron's law clerk in public comments to the press and on social media.
Engoron told the Trump legal team on the second day of the ongoing fraud trial, "Consider this statement a gag order on all parties with respect to posting or publicly speaking about any member of my staff." The Judge took issue in particular with a post by Trump to Truth Social that was critical of Engoron's principal law clerk Ashley Greenfield, sharing an image of her with Senate Majority Leader Chuck Schumer (D-NY).
CNBC reported that the Trump campaign later sent out an email criticizing Engoron at length as a "Far-Left Democrat," sharing a litany of news outlets reporting on the Judge's extensive Democrat connections and political bias. Trump added that New York Attorney General Letitia James whom he has sharply criticized for her blatantly political prosecution of his family "should probably be dismissed also."
Trump's legal team has argued that the gag orders risk setting a precedent that could undermine the GOP frontrunner's ability to publicly address the numerous cases that currently dominate media coverage of his campaign. This will further complicates the GOP's nomination race, as Trump's consistent framing of the charges against him as politically motivated resonates with a significant portion of the party's base.