On Thursday, the Senate Judiciary Committee brought a hearing on proposed subpoenas related to the ethics investigation of Supreme Court Justice Clarence Thomas rapidly and abruptly to an end. The move came after committee Republicans brought up several counter-subpoena suggestions, among them: subpoenas compelling the the testimony of radical leftist megadonors George and Alex Soros.
According to The Daily Caller News Foundation, Democrats have been pursuing and investigation against Justice Thomas since investigative reporting by ProPublica delved into his personal friendship with billionaire Harlon Crowe and alleged that he may have been inappropriately influenced by the real-estate tycoon.
A vote was scheduled for Thursday on subpoenas against Crown and Co-chair of The Federalist Society Leonard Leo by Senate Judiciary Committee Chairman Dick Durbin. Reportedly they were to discuss Thomas, but the hearing into their subpoenas were very abruptly closed once the Republican members suggested additional subpoenas of prominent leftist donors for unduly influencing judicial appointments.
Sen. Lindsey Graham, the ranking GOP member of the committee said,
"When you offer the subpoena, there'll be a bunch of amendments…we all oppose what you're doing.  You made this decision, here, to go after private individuals, go after the court in a way that we believe is trying to delegitimize not just Clarence Thomas, but the court in general," he accused the Democrats, adding a warning that "you've opened up Pandora's box and you'll get a look into it. It's not very pretty."
An aide to Sen. John Cornyn (R-TX) told the outlet, "Sen. Cornyn had planned to offer an amendment to subpoena George Soros and Alex Soros for information related to their efforts to influence the composition of the U.S. Supreme Court and matters before the Court," adding that the subpoena amendment would've sought to question the Soros' regarding the ultra-far-left Open Society Foundations under their control and the billions they've spent to "influence the composition of the Supreme Court" or influence the outcomes of various cases before the Court.
There's a pent-up demand on our side for information…What's going on with [Associate Justice Sonia] Sotomayor selling her books? I want to know how 240,000 people from four countries achieved parole when the law says it should be done on an individual basis," Lindsey Graham added, "I promise you, everything that was working with the committee is now in jeopardy."
According to Brietbart, the committee Republicans further moved to push back on the politically motivated investigation with "dozens of amendments on issues, including border security, social media use, and liberal Justice Sonia Sotomayor."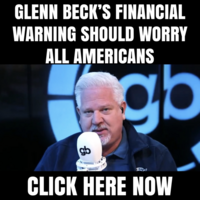 Sen. Josh Hawley (R-MO) threatened to subpoena Arabella Advisors calling the group, the "biggest dark money group in the country." He added, "I think the Democrats will regret this, ultimately, because when Republicans retake the majority, I mean, the precedent is going to be here."
Hawley further noted, "I'm not going to participate in a witch hunt against Justice Thomas."
Reportedly Durbin is still attempting to move forward with the investigation saying he hopes that the vote will take place soon. He said, "I hope as soon as possible. I think, as I said, we're ready to vote on those; Republicans are delaying it with amendments. In fairness, we've done the same thing. But, you know, I want to make sure that we're together on major issues that they raised in the amendments."