During a speech on Tuesday, Republican Florida Governor Ron DeSantis blasted Apple for being a "vassal of the Chinese Communist Party."
The comments from DeSantis come in response to growing criticism of the tech giant for their questionable practices in China and as they threaten to take Twitter off the App Store.
"Apple is threatening to remove Twitter from the App Store because Elon Musk is actually opening it up for free speech and restoring a lot of accounts that were unfairly and illegitimately suspended for putting out accurate information about Covid," DeSantis said during a press conference in Duval County.
The governor went on to say that congress should take action if Apple decides to target Twitter.
"That would be a huge, huge mistake, and it would be a really raw exercise of monopolistic power that I think would merit a response from the United States Congress," he said.
"Don't be a vessel of the CCP on one hand and then use your corporate power in the US on the other to suffocate Americans."
Follow me on Twitter @CollinRugg!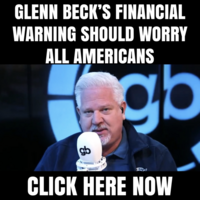 WATCH:
BREAKING: DeSantis slams CCP, Apple for refusing to allow protesters to us AirDrop, calls Apple a vassal of the CCP, blasts them for threatening Twitter on the App Storepic.twitter.com/0qg3fEy68s

— Jack Posobiec 🇺🇸 (@JackPosobiec) November 29, 2022
DeSantis' comments mirror those of Twitter owner Elon Musk who on Monday, blasted Apple in a series of tweets after the tech giant suspended almost all advertisements on Twitter.
"Apple has mostly stopped advertising on Twitter. Do they hate free speech in America?" the Tesla CEO asked.
Musk then took a more aggressive stance against Apple when he followed up with a poll.
"Apple should publish all censorship actions it has taken that affects its customers," Musk inquired.
Apple should publish all censorship actions it has taken that affect its customers

— Elon Musk (@elonmusk) November 28, 2022
In a tweet on Friday afternoon, Musk suggested that he would be forced to produce an "alternative" phone if Apple and Android decide to take Twitter off of their app stores.
"If Apple & Google boot Twitter from their app stores, @elonmusk should produce his own smartphone," tweeted Liz Wheeler. "Half the country would happily ditch the biased, snooping iPhone & Android. The man builds rockets to Mars, a silly little smartphone should be easy, right?"
Musk responded three hours later, tweeting: "I certainly hope it does not come to that, but, yes, if there is no other choice, I will make an alternative phone."
The statement from Musk comes after speculation continues to swirl that Apple is considering taking Twitter off of the App Store after Musk reinstated many popular conservative Twitter accounts.
"App store fees are obviously too high due to the iOS/Android duopoly," Musk previously tweeted. "It is a hidden 30% tax on the Internet."
CNBC reports:
One of the biggest risks to Musk's vision for "Twitter 2.0" is the possibility that his changes violate Apple or Google's rules in a way that slows down the company or even gets its software booted from app stores.

Tensions are already brewing. Musk complained in a tweet just last week about app store fees that Google and Apple charge companies like Twitter.

Over the weekend, Phil Schiller, the former head Apple marketing executive who still oversees the App Store, apparently deleted his widely-followed Twitter account with hundreds of thousands of followers.
Follow me on Twitter @CollinRugg!