Disney has filed a lawsuit against the Governor of Florida, Ron DeSantis, and the state's oversight board, alleging a targeted campaign of government retaliation.
The lawsuit claims that the government is punishing Disney for expressing an unpopular political viewpoint, violating its constitutional rights, and jeopardizing its economic future in the region.
The government action has allegedly "voided" publicly agreed-upon development contracts, which laid the foundation for billions of Disney's investment dollars and thousands of jobs according to the company. "This is as clear a case of retaliation as this Court is ever likely to see," Disney attests. The lawsuit seeks to protect its cast members, guests, and local development partners from a relentless campaign to weaponize government power against Disney.
The lawsuit involves Walt Disney World's challenge against Florida Governor DeSantis and his administration over two bills recently passed, which allegedly "threaten" the company's First Amendment rights. One bill dissolves the Reedy Creek Improvement District, Disney's local government, while the other establishes a government-appointed oversight board that Disney claims violates its contractual and property rights.
The lawsuit targets Governor DeSantis, Acting Secretary Meredith Ivey, and members of the newly constituted oversight board, among others. Disney seeks declaratory and injunctive relief, alleging that the new legislation and oversight board violate its First and Fourteenth Amendment rights.
The Florida Legislature passed the Parental Rights in Education Act ("House Bill 1557") in March 2022, which 'limited the teaching of certain topics related to sexual orientation and gender identity in schools' according to Disney.
According to the document, The Walt Disney Company expressed its concern to Governor DeSantis about the bill, and after it was signed into law, the company issued a statement opposing it and supporting LGBTQIA+ rights. Governor DeSantis criticized Disney's involvement in the debate and pledged to fight back against the company's protected speech.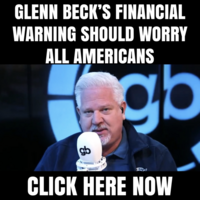 The passage of Florida's Parental Rights in Education Act, also known as the Don't Say Gay Bill, has led to a feud between The Walt Disney Company and Florida Governor Ron DeSantis and the state's Republican Party. Liberals say the Act prohibits classroom instruction on sexual orientation or gender identity for young students and allows parents and teachers to sue school districts if they believe the policy is being violated.
"We must ensure school systems are responsive to parents and to students, not partisan interest groups." – @GovRonDeSantis

No lies detected 🔥🔥🔥pic.twitter.com/URYnyHbdw6

— School Choice Boyz (@schoolchoicebyz) January 5, 2023
Initially, Disney was a donor to some of the politicians who voted in favor of the Act, but after its passage, the company spoke out against it and called for its repeal. Despite CEO Bob Chapek's declaration that the company would not take a public stance on the bill, many individuals associated with Disney spoke out against its stance.
Pixar employees revealed that Disney had previously removed references to LGBT themes from the studio's films. Following the controversy, Disney reinstated a same-sex kiss in Pixar's 2022 film Lightyear, hosted a town hall meeting to discuss the bill's impact on company employees and their families, and promised to challenge the bill.
On Disney's recently filed lawsuit: pic.twitter.com/EEtPcEAs4j

— Jeremy Redfern (@JeremyRedfernFL) April 26, 2023
HB 1557, also known as the Parental Rights in Education Act, dubbed the "Don't Say Gay Bill" by many on the left, was approved by the governor and took effect on July 1, 2022. The vote in the Senate was 22-17, and in the House, it was 69-47.
Many argue the bill reinforces a parent's right to make decisions about their child's care and education in public schools. It requires school districts to notify parents of any changes in their child's mental, emotional, or physical health or well-being and prohibits school district personnel from withholding information from parents.
The bill also prohibits classroom instruction on sexual orientation or gender identity in kindergarten through grade 3 or in a manner that is not age-appropriate or developmentally appropriate for students.
At the beginning of each school year, schools must notify parents of all healthcare services offered and obtain consent for each service. The bill allows parents to file a complaint and request a special magistrate if concerns are not resolved within 30 days. The bill requires school district student support services training to adhere to guidelines established by the Department of Education.
Earlier this month, The Walt Disney Company announced they are set to lay off thousands of employees, marking the second round of job cuts since the end of March. According to Disney officials, the company is looking to cut a total of 7,000 jobs by summer. Due to ongoing job cuts, the company has faced criticism for promoting "woke" values in its entertainment content, with some arguing that the company's focus on these issues has come at the expense of its bottom line.