On Tuesday, the Trump Organization was found guilty on all charges of tax fraud in New York.
The trial, which lasted for 6 weeks, found two companies under the Trump Organization guilty on 17 criminal counts.
CBS News reported that "the two Trump Organization companies, called the Trump Corporation and Trump Payroll Corporation, were indicted in July 2021, along with the company's longtime chief financial officer, Allen Weisselberg, and accused of using a variety of methods to reduce payroll liability from executive salaries through untaxed bonuses and luxury perks worth millions."
CBS News continues:
Weisselberg pleaded guilty in August and agreed to testify against the company as part of a deal with prosecutors. He is expected to face a five-month jail sentence.

Former president Donald Trump was not charged in the case, but Manhattan District Attorney Alvin Bragg has said Trump remains under investigation. The office's probe began in 2018 under Bragg's predecessor, Cyrus Vance Jr. The investigation initially targeted hush-money payments made by former Trump lawyer and fixer Michael Cohen during the 2016 presidential campaign to adult film star Stormy Daniels, but later widened to include the corporate tax fraud charges.

…

Weisselberg spent several days on the stand testifying about the tax schemes. He and two witnesses who received immunity during prior grand jury proceedings — current company controller Jeffrey McConney and outside accountant Donald Bender — described a series of methods used by Trump Organization executives to avoid taxes, and payroll liability, on large bonuses and luxury benefits.
See my reactions on Twitter:
BREAKING: Trump's company found guilty of 'tax fraud.'

This is what happens when you stand up to the elites. Make them mad and they'll dig up anything for a headline.

— Collin Rugg (@CollinRugg) December 6, 2022
We live in a country that will let Sam Bankman Fried defraud investors of billions but will charge Trump for minor tax schemes.

— Collin Rugg (@CollinRugg) December 6, 2022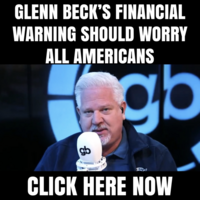 Follow me on Twitter @CollinRugg!
More reactions are below:
They can't help themselves from going after him even though they keep on ending up with egg on their face. https://t.co/cJSpN5mBSQ

— Michael J. Morrison (@OfficeOfMike) December 6, 2022
The Trump org was just convicted in a Manhattan jury of tax fraud and falsifying business records in which Trump himself was never implicated and the maximum penalty of which is a $1.62 million fine.

That's the best they could do after investigating the man for half a decade

— Greg Price (@greg_price11) December 6, 2022
Follow me on Twitter @CollinRugg!