On Tuesday, the next round of Twitter Files were dropped by journalist Matt Taibbi.
The bombshell dropped continued to expose how government agencies were working closely with Twitter to censor and ban their opposition.
One revelation from Taibbi showed how Democratic Representative Adam Schiff used his influence to attempt to get investigative journalist Paul Sperry banned from Twitter.
Twitter was accepting requests "from all over: from Treasury, the NSA, virtually every state, the HHS, from the FBI and DHS, and more," Taibbi explained.
"They also received an astonishing variety of requests from officials asking for individuals they didn't like to be banned. Here, the office for Democrat and House Intel Committee chief Adam Schiff asks Twitter to ban journalist Paul Sperry," Taibbi reported.
He attached the following photo: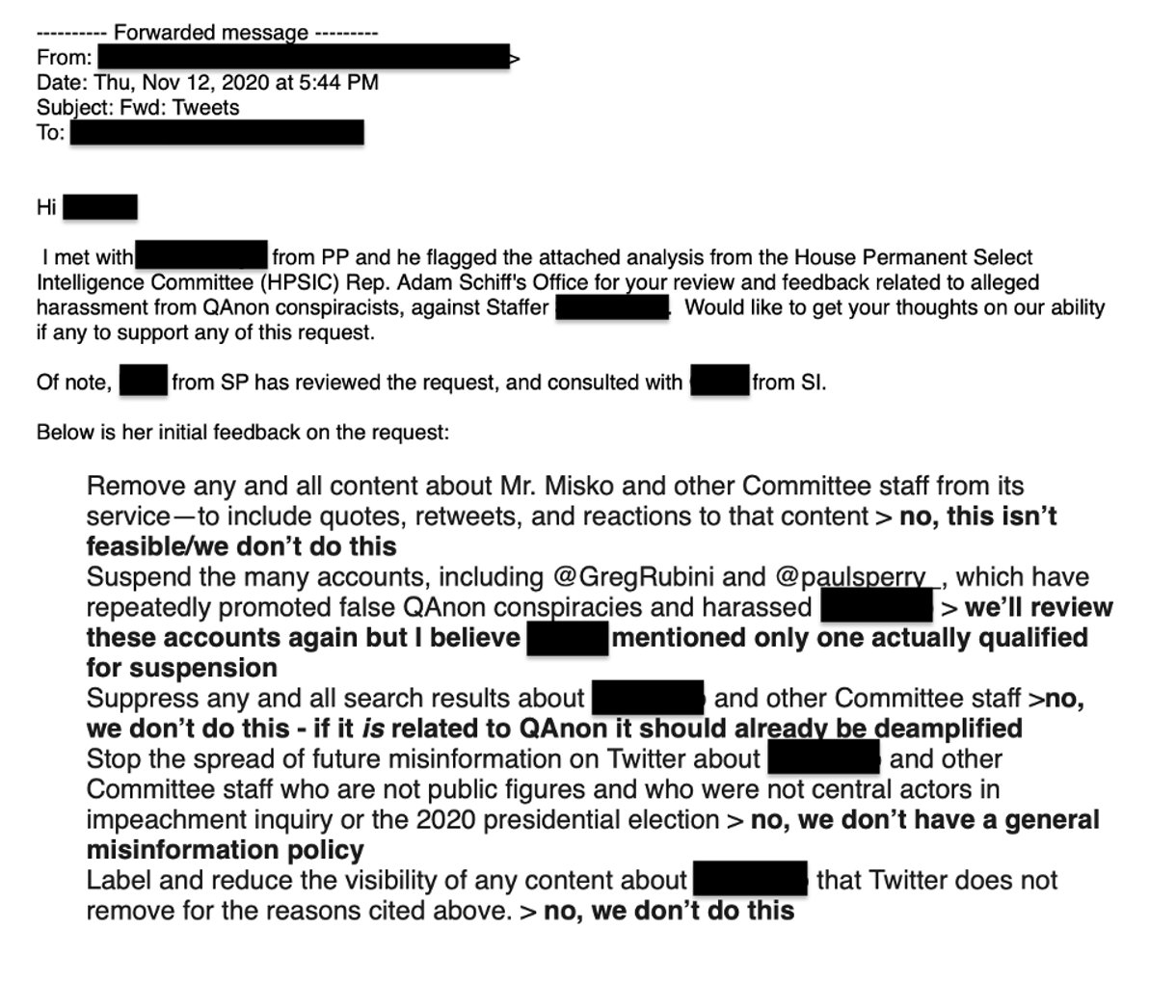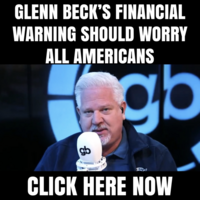 Musk then called out Schiff on Twitter: "Hey @RepAdamSchiff, what's this?"
Hey @RepAdamSchiff, what's this?

— Elon Musk (@elonmusk) January 3, 2023
Although Schiff was unable to get Sperry immediately banned, the investigative journalist was later removed from the site.
28."WE DON'T DO THIS" Even Twitter declined to honor Schiff's request at the time. Sperry was later suspended, however. pic.twitter.com/9PX2Zw5Nzj

— Matt Taibbi (@mtaibbi) January 3, 2023
My reaction:
BREAKING: Elon Musk exposes Adam Schiff for telling Twitter to ban investigative journalist Paul Sperry.

Looks like the only person colluding all these years was Adam Schiff.

— Collin Rugg (@CollinRugg) January 3, 2023
Musk has narrowed his vision on Schiff as he continues to call out Washington politicians for their corrupt nature.
In late December, Musk absolutely destroyed Schiff by making fun of his small brain. Schiff and other Democrat politicians have been going after Musk in recent weeks however the billionaire is not having it.
The comment from Musk came in response to a tweet from Schiff which read: "Elon Musk calls himself a free speech absolutist, to justify turning a blind eye to hatred and bigotry on Twitter. But when journalists report unfavorable news, they are banned without warning. The devotion to free speech is apparently not that absolute. But the hypocrisy is."
"Thankfully, you lose your chairmanship very soon," Musk shot back while referring to Schiff's position in the House Intelligence Committee. "Your brain is too small."
On Tuesday, Musk also took a shot at Democrat Senator Elizabeth Warren after she took a shot at Tesla by writing a letter to Tesla's board asking if investors have been "harmed" by Musk's acquisition of Twitter.
"Elizabeth Warren has written a letter to Tesla's board asking whether investors have been harmed by the billionaire tech mogul's time running the social network, per NYT," said Unusual Whales on Twitter.
Farzad Mesbahi reacted to the tweet from Unusual Whales, stating: "Elizabeth Warren is the last person I would ever want anywhere close to Tesla."
Musk then replied to Mesbahi's tweet by taking a direct shot at Warren.
"The United States has definitely been harmed by having her as a senator lol," he tweeted.
The United States has definitely been harmed by having her as a senator lol

— Elon Musk (@elonmusk) December 20, 2022
Elon Musk says the United States has been harmed by Elizabeth Warren being a Senator.

Do you agree?

— Collin Rugg (@CollinRugg) December 20, 2022
Follow me on Twitter @CollinRugg!
Warren is threatening "significant legal questions" against Musk in relation to labor laws and corporate laws, accusing Musk of abusing power since his takeover of Twitter.
The question of abusing power is quite ironic considering Warren is a member of the political elite class in America.
"As you know, it is the legal obligation of Tesla's board to ensure that its C.E.O. is meeting all his legal responsibilities and serving as an effective leader," she said in the Sunday letter.
Back in November, Warren told CBS late night host Stephen Colbert that she is very upset about Musk's acquisition of Twitter.
"I don't think any billionaire ought to be the one who has that kind of power, to decide how Americans, how people around the world get a chance to talk to each other," Warren said. "I got a real problem with him."
"This deal is dangerous for our democracy. Billionaires like Elon Musk play by a different set of rules than everyone else, accumulating power for their own gain. We need a wealth tax and strong rules to hold Big Tech accountable," she ironically said in a tweet.