Some officials inside President Joe Biden's Department of Justice are even ripping him for deciding to trade WNBA star Brittney Griner for the infamous Russian Arms dealer Viktor Bout, often times referred to as the merchant of death.
Brittney Griner was first arrested back in February in a Moscow airport when the basketball player was caught with cannabis vaping products. She was originally sentenced to nine years in prison back in August of this year.
However, Giner got a major break when Joe Biden made the decision to do a prisoner swap between her and Viktor Bout. Bout is notoriously one of the most dangerous people alive selling millions upon millions of guns which ultimately led to his conviction in America in 2011 because he was conspiring to kill Americans with a terrorist group.
Due to the nature of the trade, a recent DOJ official went on the record with the Washington Post sharing what they thought about the prisoner swap, needless to say it does not go in Biden's favor.
"If she were my relative, I would want to do the swap," the DOJ official said. "But trading a notorious international arms dealer for a basketball player is madness," the official went on to say in their statement to The Post.
The Washington Post went on to add that in the Department of Justice, many officials disagree with Biden's decision to make a one-for-one prisoner swap. Especially when analyzing the resumes of the two.
Former DEA agent Robert Zachariasiewicz spoke to the Post as well and said, "We just showed that it is really useful to have an American in your back pocket because you never know when you need them to trade."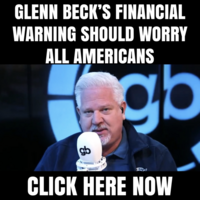 Even the Obama administration claimed that Bout was bad news. President Obama's Attorney General Eric Holder defined Bout as "one of the world's most prolific arms dealers."
"Viktor Bout's arms trafficking activity and support of armed conflicts have been a source of concern around the globe for decades," Holder also said that Bout would face the consequences for his "efforts to sell millions of dollars worth of weapons to terrorists for use in killing Americans."
Well, apparently not all thanks to President Joe Biden. As time goes on, it's becoming more and more clear that this deal may be one of the worst ones that Joe Biden has ever made since taking office…