In a new development, an unclassified whistleblower disclosure received by the United States Congress has revealed that the Federal Bureau of Investigation possesses a record allegedly linking former Vice President Joe Biden to a criminal bribery scheme with a foreign national.
In a letter to FBI Director Christopher Wray and Attorney General Merrick Garland, the whistleblower documents describe the alleged scheme in detail, including the exchange of money for policy decisions.
Senator Chuck Grassley and Representative James Comer, in a joint statement, said that "The DOJ and the FBI appear to have valuable, verifiable information that you have failed to disclose to the American people. Therefore, Congress will proceed to conduct an independent and objective review of this matter, free from those agencies' influence."
BREAKING: House Oversight Chairman @RepJamesComer issued a subpoena today demanding the FBI produce a record related to an alleged "criminal scheme involving then-Vice President Joe Biden and a foreign national," according to a subpoena obtained by ABC News w. @KFaulders pic.twitter.com/cRvCumAdPC

— Will Steakin (@wsteaks) May 3, 2023
The scheme suggests as Vice President, Biden abused his position for personal gain. "Transparency brings accountability," the letter finished.
Full statement below: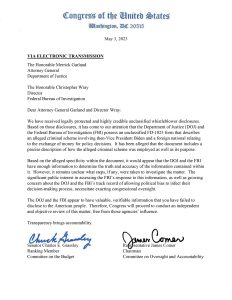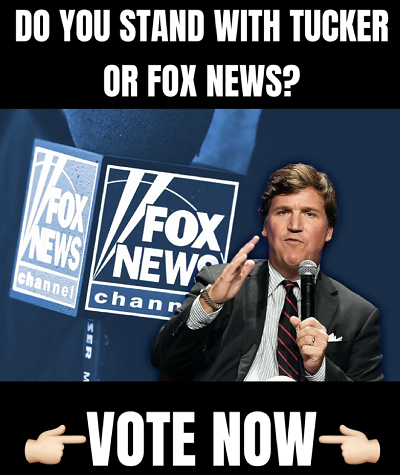 This is still a developing story, stay tuned for more.