Senator John Fetterman (D-PA) has finally made his return to the United States Capitol after a whopping sixty-day stay in the hospital.
Fetterman, who checked himself into Walter Reed Medical Center to "receive treatment for clinical depression" on February 16, was dropped off at the steps of a Capitol entrance Monday afternoon where he was greeted by reporters.
"Welcome back Senator," one reporter said as Fetterman exited a black SUV.
"Senator, are you confident you can serve your full six years?" another asked.
"It's great to be back," he awkwardly responded.
WATCH:
Fetterman has made his triumphant return to the Senate.
pic.twitter.com/514Fd4OkcC

— Greg Price (@greg_price11) April 17, 2023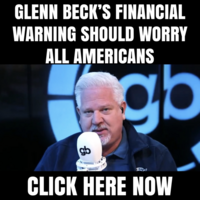 Fetterman's health has been the subject of controversy ever since he suffered a massive stroke while running to represent Pennsylvania in Washington in May of 2022, just four days before the state's primary elections.
Months later, as a newly-elected Senator, Fetterman apparently dealt with overwhelming depression, and a myriad of other problems, including severe auditory comprehension deficiencies.
Now, he is supposedly back at a critical juncture for Democrats, as fellow ailing Senator Dianne Feinstein has missed countless votes in recent months and has recently heard calls for her resignation from colleagues.
Over the weekend, several prominent Republicans spoke with POLITICO about the need to prevent President Joe Biden from stacking the courts, even if that means breaking with the tradition of respecting the declining health of a colleague.
Read the latest on Feinstein here.