While discussing Trump's potential indictment on Monday, Robert Costello, former legal advisor to Michael Cohen, referred to Cohen as a "convicted perjurer" and suggested that his testimony may not be reliable in any case.
Recently, a grand jury has been investigating Trump's business practices, including his alleged involvement in hush-money payments made to a woman who claimed to have had an affair with him before the 2016 presidential election. As part of this investigation, Robert Costello, former legal advisor to Michael Cohen, testified before the grand jury.
Costello stated that he made the decision to testify despite warnings from others that he had nothing to gain. He wanted to tell the truth to the grand jurors and counter the lies being promoted in the media. Costello suggested that if there is solid evidence to go after Trump, that's alright – but he believes that Cohen is far from solid evidence.
Costello said, "If you see the full picture, you know, listen, if they want to go after Donald Trump and they have solid evidence, so be it. But Michael Cohn is far from solid evidence.
"This guy, by any prosecutor's standard, and I used to be deputy chief of the criminal division in the Southern District of New York, I wouldn't have touched the guy like Michael Cohen, especially if he's a convicted perjurer," he continued. "Not to mention, as I said, the 50 to 100 lies he [Cohen] told us that are in those 330 emails."
Cohen is a former lawyer and long-time associate of former President Donald Trump. In 2018, Cohen pleaded guilty to multiple charges, including campaign finance violations and lying to Congress. He was sentenced to three years in prison but was released to home confinement in 2020 due to the COVID-19 pandemic.
It is clear that Costello has his doubts about Cohen's credibility and whether he is solid evidence. Cohen has a complicated history with Trump, and his guilty plea to lying to Congress certainly raises questions about his credibility. However, Cohen has since cooperated with authorities and provided information in other investigations that have led to charges against other individuals, including Trump's former campaign chairman Paul Manafort.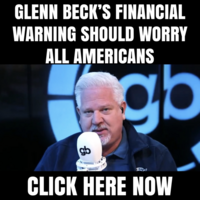 The grand jury investigation into Trump's business practices is ongoing, and it remains to be seen what evidence will be presented and how credible it will be. Whether or not Trump will be actually indicted this week remains to be seen.
WATCH:
🚨BREAKING: Michael Cohen's former legal advisor Robert Costello, who appeared before the Trump grand jury today calls Cohen a "convicted perjurer" and says he "is far from solid evidence"

— Benny Johnson (@bennyjohnson) March 20, 2023