President Joe Biden is in very big trouble over his recent classified document scandal according to Former Clinton administration official and current CNN political analyst David Gergen.
The comments from Gergen came during an interview with CNN host Anderson Cooper who asked how big of a deal the classified document scandal was for Biden.
Gergen replied: "It's very, very big."
"Not legally, but politically," Gergen said. "It's a very, very big deal."
The former Clinton administration official may not be right in asserting that the document scandal is "not legally" an issue considering Attorney General Merrick Garland appointed a special counsel to investigate the matter.
"I do think that they, that the Biden people, they may be making a big mistake," Gergen said. "I don't think sitting there, hunkering down now, you're just acting like it's not out there … they're going to get creamed doing that."
Gergen went on to suggest that the Biden administration may be hiding something and the American people will begin asking questions.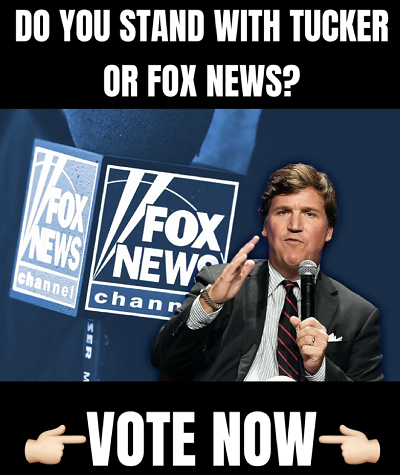 "What are they hiding?"
WATCH:
Former Clinton administration adviser David Gergen says Biden is in "very, very big" trouble over the classified document scandal.

He's going to get "creamed," Gergen says. pic.twitter.com/bCzurd6E6W

— Jason Rantz on KTTH Radio (@jasonrantz) January 15, 2023
There appears to be more going on behind the scenes than what meets the eye and hopefully all will be revealed by the recently appointed special counsel.
"Attorney General Merrick Garland has appointed a special counsel to take over the investigation into President Joe Biden's potential mishandling of classified documents," CNN reported. "The special counsel is Robert Hur."
The scandal doesn't end with the classified documents however.
According to a "Background Screening Request" form that was filled out by Hunter Biden in 2018, the president's son claimed he owned the Delaware residence where the classified documents were found.
"The now-52-year-old began listing the Wilmington home as his address following his 2017 divorce from ex-wife Kathleen Buhle — even falsely claiming he owned the property on a July 2018 background check form as part of a rental application," the New York Post reported.
On the "Monthly Rent" portion of the form, Hunter Biden claimed he paid $49,910 in rent each month.
Town and Country magazine estimates the Delaware home is worth about $2 million which would suggest that if Hunter Biden is truly paying nearly $600,000 a year in rent, he is overpaying by a lot.
"In 2018 Hunter Biden claimed he owned the house where Joe Biden kept classified documents alongside his Corvette in the garage ," reported journalist Miranda Devine.
In 2018 Hunter Biden claimed he owned the house where Joe Biden kept classified documents alongside his Corvette in the garage Via @jj_talking pic.twitter.com/L7c80MRRiS

— Miranda Devine (@mirandadevine) January 12, 2023
Was this Hunter Biden's way of funneling the money he earned with his father's political connections back to his father?
After Hunter's divorce was finalized in May of 2017, he was included in an email from his business partner James Gilliar about a venture with Chinese state-funded energy company CEFC China Energy. The email stated that Hunter and his partners would receive 20% of the shares in the new business, with 10% going to Hunter's uncle James Biden and the other 10% being "held by H for the big guy."
Tony Bobulinski, another one of Hunter's former business partners, claims that he had a meeting with Joe Biden regarding the CEFC venture on May 2, 2017, and that the president was the individual referred to as the "big guy" in Gilliar's email. Additionally, Gilliar himself confirmed that Joe Biden was the "big guy" mentioned in a message found on the laptop.
The New York Post reports: "The following year, federal investigators began looking into whether Hunter and his business associates violated tax and money laundering laws during their dealings in China and other countries. Emails and other records related to the deals were found on the laptop, which Hunter dropped off at a Delaware repair shop in 2019 and never reclaimed."
According to text messages found on Hunter Biden's laptop, the president's son was on the hook for 50% of family expenses. How did Hunter Biden get this money back to his father?
"I hope you all can do what I did and pay for everything for this entire family for 30 years," a furious Hunter Biden said to his daughter Naomi in January of 2019. "It's really hard. But don't worry, unlike pop, I won't make you give me half your salary."
The New York Post continues:
The laptop doesn't contain any direct evidence of such money transfers but shows Hunter was routinely on the hook for household expenses — including repairs to the Wilmington home.

In December 2020, weeks after his father was elected president, Hunter Biden announced that his "tax affairs" were being investigated by federal authorities in Delaware, and said he was "confident that a professional and objective review of these matters will demonstrate that I handled my affairs legally and appropriately."

Recent reports have indicated investigators believe they have enough evidence to charge the first son with tax crimes — as well as with lying about his drug abuse on a federal form so he could buy a gun in 2018.