Fox News host Sean Hannity has reported that former President Donald Trump is "open" to serving as interim House Speaker as the idea is currently being floated by a number of House Republicans and conservative leader.
"McCarthy will not seek the speakership again. Now, sources telling me at this hour some House Republicans have been in contact with and have started an effort to draft former President Donald Trump to be the next speaker," Hannity said. "And I have been told that President Trump might be open to helping the Republican Party, at least in the short term, if necessary, if it's needed."
Former President Trump has been floated as a potential replacement for Kevin McCarthy since the initial Speaker vote this past January. Rep. Matt Gaetz (R-FL) nominated Trump during one of the early ballots this past January in a move that left several members of the House speechless.
On Tuesday, U.S. Rep. Troy Nehls (R-TX) took to X to announce that he would be nominating the former president to fill the open position just hours after McCarthy was ousted.
I'm formally nominating President Donald J. Trump for Speaker of the House.

Make the House of Representatives Great Again! pic.twitter.com/HZJ4Mqc1bi

— Rep. Matt Gaetz (@RepMattGaetz) January 5, 2023
When asked for his thoughts on the matter, U.S. Rep. Jim Jordan (R-OH) told Hannity that he would love to see former President Trump back in the White House, but added that he would support him as House Speaker as well. Jordan has also received nominations to replace McCarthy from his GOP colleagues, though he has stated that a potential bid will be "up to the conference."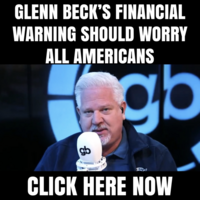 Former White House chief strategist and key Trump ally Steve Bannon has enthusiastically endorsed the idea, saying that Trump serving as Speaker would unify the Republican Party.
"I think that as people think it through, for your consideration, we should think about President Donald J. Trump," Bannon said during Tuesday's episode of War Room. He then argued that doing so would unify the Republican Party and get the base organized for 2024, adding that Trump is "essentially the nominee."
"So given that Trump is essentially the nominee, who better to bring this party together and to do it now? They said, well, we can lose the House, we did, let's bring it together now. Let's bring it together now. I was very serious about January. And if they had taken our advice in January, we wouldn't be where we are today. Number one, you would have never had that debt deal," Bannon said. "Impossible. And you would have had real investigations. You would have had real impeachments underway."
House rules allow for members to nominate individuals who are not members of Congress for House Speaker.