Lin Wood, the high-profile attorney who once ardently defended former President Donald Trump, has now emerged as a pivotal witness for Fulton County District Attorney Fani Willis. Willis spearheads the investigation into Trump's post-election maneuvers in Georgia, a state he narrowly lost to President Joe Biden in the 2020 election.
According to a detailed report by Rolling Stone, Wood's transformation from a staunch Trump legal ally to a potential witness against him could significantly influence the trajectory of the ongoing RICO case. This case delves deep into allegations surrounding Trump's attempts to overturn the 2020 election results in Georgia.
In comments made to Rolling Stone, Wood mentioned he was told he was "going to be subpoenaed as a witness," though he didn't provide further details on the issue.
The specifics of Wood's involvement and his new role as a witness were unveiled in a court document filed by Willis. The document, which highlights potential conflicts of interest concerning attorneys in the case, explicitly names Wood, underscoring his newfound position as a witness for the prosecution.
Lin Wood's journey in the post-election period has been nothing short of tumultuous. He gained significant attention and notoriety for his fervent support of Trump and his claims of election fraud. Many of these claims were dismissed by courts.
However, Wood's stance made him a central figure in the post-election legal battles. Given this backdrop, his decision to cooperate with Willis's investigation is both unexpected and intriguing.
District Attorney Fani Willis' investigation has been meticulous and expansive, covering a range of activities and communications related to Trump's post-election period in Georgia. Central to this investigation is a now-infamous phone call where Trump reportedly wanted Georgia Secretary of State Brad Raffensperger to "find" enough votes to reverse the state's election results in his favor. This call, along with other actions, forms the crux of the allegations against Trump and his associates.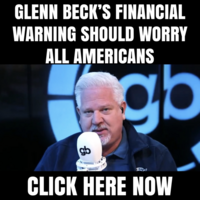 With Wood's inclusion as a witness, the case could gain a unique insider's perspective. His proximity to Trump and involvement in post-election legal challenges means he might offer insights into the strategies, intentions, and actions of Trump and his inner circle during that tumultuous period.
The broader implications of Wood's involvement are manifold. For Trump and his close allies, this development could pose significant challenges.
Furthermore, Wood's shift might also influence other key figures associated with Trump to reconsider their positions. If an attorney as close to the inner workings of the post-election challenges as Wood can become a witness for the prosecution, it raises questions about the solidity of Trump's defense and the loyalty of his allies.