Fox News has revealed plans to host a groundbreaking debate between two prominent figures in American politics: California Governor Gavin Newsom and Florida Governor Ron DeSantis. The debate is set to be moderated by Fox News' Sean Hannity.
While Joe Biden is the current Democratic incumbent, the choice of Newsom to represent the Democratic side in this debate has led to speculation about Biden's potential replacement in the next election cycle. On the other hand, DeSantis has somewhat stayed in contention for the GOP's 2024 presidential nomination.
Sean Hannity, a veteran political commentator and host at Fox News, will be steering the conversation between the two governors. "I'm looking forward to providing viewers with an informative debate about the everyday issues and governing philosophies that impact the lives of every American," he said.
The two governors will engage in a debate for the first time on Nov. 30 in Georgia. The 90-minute event is scheduled to be broadcasted at 9 p.m. ET.
In Hannity's June exclusive interview with Gov. Newsom, the Fox News host initially broached the idea of the California Democrat facing off against DeSantis in a debate. After Newsom's affirmation, DeSantis officially committed in July, stating, "Let's get it done. Just tell me when and where — we'll do it."
In early August, DeSantis accepted the potential challenge by Newsom. Nevada and North Carolina were also proposed as possible locations.
Newsom has extended multiple challenges to DeSantis. The debate, being marketed as Red vs. Blue, hopes to be a marketable event between prominent figures in American politics.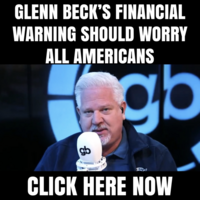 After DeSantis's later appearance on "Hannity," a spokesperson for Newsom told The Washington Post that the California governor had already sent DeSantis a formal debate offer. "DeSantis should put up or shut up," the spokesperson said. "Anything else is just games."
DeSantis and Newsom have created a strong rivalry over the past couple of months.
In June, Newsom expressed his displeasure over a situation that had involved the transportation of 36 migrants from the Texas border to Sacramento, California. Two flights carrying migrants from Venezuela and Colombia had arrived in the capital of California earlier that week.
During an interview in April, Newsom did not hold back his criticisms of DeSantis, stating that he believed DeSantis will emphatically lose to former President Donald Trump.
"He's going to get rolled by Trump," Newsom stated. Trump's just going to roll him. Thump [him]."
"Honestly, if I were offering him political advice, I'd tell him to pack up and wait a few years. And actually do some of the hard work, which actually includes governing, not just identity and culture war."
Over recent months, DeSantis has fallen in polls after poor outings and donor fallout. His $50 million super PAC, 'Ron to the Rescue,' was shut down in late August. The PAC cited a series of "rookie mistakes" as the reason for the closure.
As Biden's approval rating has gotten worse and worse, one can only speculate if this is only a "debate" for Newsom, or perhaps a test run to get his foot wet in 2024.