The grand jury investigating Trump's 'hush-money' case in Manhattan received a cancellation notice for Wednesday, just as it was preparing for a potential vote on an indictment of the former president. Although there is a lot of ambiguity surrounding the case, a law enforcement member informed Insider that it's improbable that the grand jury would convene this week.
Last week, Michael Cohen, Trump's former lawyer, informed reporters that he would be the grand jury's last witness. The jury would have then started deliberations and proceeded to vote, following his testimony. However, the sudden halt in the grand jury's proceedings today, particularly if they decide to adjourn for the rest of the week, is likely to postpone the process until next week.
Here's the report from Business Insider:
The Manhattan 'hush-money' grand jury has been told not to come in on Wednesday, a cancellation that comes on the brink of a possible historic indictment vote of former President Donald Trump, according to two law enforcement officers.

And while nothing beyond Wednesday is set in stone, it is unlikely that the grand jury will meet at all this week, said one of the law enforcement sources, who spoke to Insider on condition of anonymity.

The grand jury has been meeting on Mondays, Wednesdays, and Thursdays to hear evidence of Trump's alleged role in approving a 2016 election-eve payment of $130,000 to adult film actress Stormy Daniels, money that federal prosecutors have called an illegal campaign expenditure.
As the investigation of Trump's case faces delay, uncertainty looms over the potential indictment of the former president. The delay in the grand jury proceedings raises questions about the prosecution's case and what might have caused the delay.
The order in which witnesses appear before a grand jury can affect the timing and outcome of the proceedings, but being the last witness for Cohen does not necessarily hold any special significance on its own.
A delay in the grand jury proceeding can have various implications, depending on the circumstances, such as: additional witnesses or evidence, juror availability, and or legal issues involving the case.
On Wednesday, Trump commented on the possible indictment, "The Rogue prosecutor, who is having a hard time with the Grand Jury, especially after the powerful testimony against him by Felon Cohen's highly respected former lawyer, is attempting to build a case that has NEVER BEEN BROUGHT BEFORE AND ACTUALLY, CAN'T BE BROUGHT."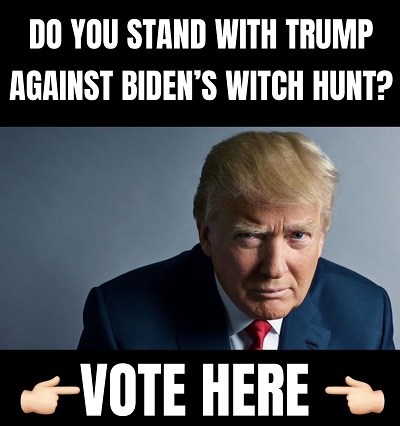 He continued on Truth Social, "If he spent this time, effort, and money on fighting VIOLENT CRIME, which is destroying NYC, our once beautiful and safe Manhattan, which has become an absolute HELLHOLE, would be a much better place to live!"