Nicolas Rohatyn, a Biden donor and CEO of The Rohatyn Group, had multiple meetings with then-Vice President Joe Biden and a top aide at the White House during the Obama administration. Rohatyn's business relationship with the Bidens started in March 2010 when he was invited to a "Mexico Lunch" around the time of the White House's Mexico State Dinner on May 19, 2010.
According to a new report from Fox News, Biden's son Hunter played a significant role in bringing Rohatyn, a client from his old firm Rosemont Seneca Partners (RSP), into the fold on multiple occasions.
In March 2010, Hunter and Eric Schwerin, his business partner, invited Rohatyn to the Mexico Lunch. Schwerin also suggested inviting Carlos Slim, a Mexican billionaire whom Hunter was interested in doing business with, but it is unclear if Rohatyn attended the lunch.
The Rohatyn Group is a global asset management firm that specializes in emerging markets, with a particular focus on Asia, Latin America, and Eastern Europe. The firm manages assets for a diverse group of clients, including institutional investors, sovereign wealth funds, and high-net-worth individuals. Rohatyn's relationship with Hunter and the Bidens appears to have grown after their initial meeting at the Mexico Lunch.
Then, in July 2010, Hunter and Chris Heinz, a former business partner, organized a policy dinner in New York City, which Rohatyn attended. According to Hunter's emails, the dinner aimed to bring together a diverse group of people to have informative discussions, including interesting financial, political, and labor folks. The dinner's confirmed attendees included NY Governor David Paterson, Pennsylvania Treasurer Rob McCord, CFO of the NY State United Teachers Bert Lesniewski, and Chris Chafe, the Executive Director of the Clean Economy Development Center who was previously with Change to Win.
After the dinner, Alexandra Stanton from Rosemont Seneca Partners (RSP), the firm co-founded by Hunter and Schwerin, sent Rohatyn a thank-you email, which Hunter, Heinz, and Arlene Busch, another RSP partner, were copied on.
"Our goal at Rosemont Seneca is to create intimate dynamics where our clients can both benefit professionally and intellectually," Stanton wrote in emails obtained by Fox News Digital. "This forum was about the confluence and interrelatedness of finance, politics, and labor. Our plan is to do a series of these dinners, and we promise to alternate topics and attendees each time so you encounter an interesting breadth and depth of individuals."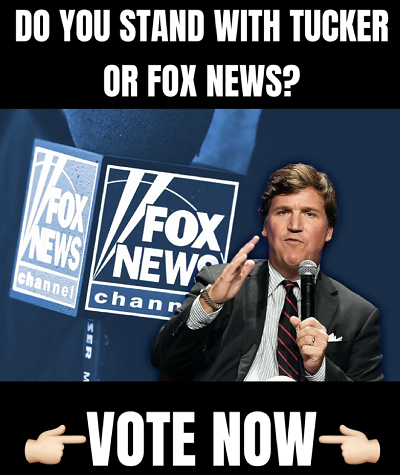 In September 2010, RSP's office manager Joan Peugh emailed Hunter about a meeting between Rohatyn and then-Treasury Secretary Lawrence Summers at the White House. Peugh suggested that Biden could also meet with Rohatyn before his own meeting with Summers, writing, "Your dad can meet with Nick before his 145PM meeting with Sec. Summers."
According to visitor logs, Rohatyn visited the White House that day, but only Summers is listed as meeting with him. The day after, Rohatyn emailed Hunter, saying he enjoyed his visit with his father and forwarding an article from economist Nouriel Roubini titled "What America needs is a payroll tax cut."
"I enjoyed my brief visit with your father – very cool guy," he said.
Rohatyn appeared in White House visitor logs for three other visits between 2009 and 2010, two of which were with Summers on Nov. 30, 2009, and Feb. 2, 2010. He also attended an "Alvin Ailey Reception" at Biden's residence on Feb. 1, 2010. It is not clear what Rohatyn's relationship with Hunter or Joe Biden was at the time.
Later that year, Hunter introduced Rohatyn to Greg Penner and then-Washington, DC Mayor Adrian Fenty.
In 2012, Hunter Biden received an email from Schwerin containing a list of names that included Rohatyn, but it is unclear what the list was for. Hunter had coffee with Rohatyn in January 2013, and in the following years, they appeared to be in contact more frequently. In May 2015, Hunter was scheduled to have lunch with Rohatyn, and later that July, Hunter arranged a meeting between Rohatyn and his father to discuss naming a new terminal at LaGuardia Airport after Rohatyn's father, who passed away in December 2019.
"I'd gladly ask Dad if he will weigh in," Hunter wrote, "they have a good relationship and Beau and the Governor were close."
"If you will be in the area I'd love for you to get a chance to say hi to Dad," Hunter explained, "it's easy to arrange- someone can meet you and take you to his holding room to say hi."
Hunter arranged for a call between Rohatyn and John Flynn, Biden's traveling chief of staff, who promised to connect Rohatyn with Biden at an event. Rohatyn thanked Hunter later that day for arranging the meeting and spending time with Biden, saying it was a once-in-a-lifetime experience.
"I did mention what I was trying to accomplish and he volunteered he'd be supportive of it at the right time, which was super nice," Rohatyn wrote. "Thanks so much for helping to make that happen. John Flynn could not have been any nicer."
In October 2015, Rohatyn emailed Hunter to express his condolences for the death of Biden's son Beau and to praise Biden's announcement that he would not run for president. Hunter's schedules indicate that he had multiple phone calls with Rohatyn during this time.
Rohatyn visited the White House and met with Steve Ricchetti in November 2015. The next day, Hunter had lunch with Rohatyn. Months later, Hunter was scheduled to have coffee with Rohatyn in May 2016.
Rohatyn visited the White House again in January 2017 before the Obama administration ended. Hunter emailed him saying they didn't have much time to catch up during the visit, but he wanted to know if Rohatyn or someone on his team wanted to meet with Jonathan Li, the CEO of BHR Partners, a Chinese cross-border private equity fund that Rosemont Seneca helped found and of which they are a shareholder. Hunter wrote, "Sorry we didn't have more time to catch up but as you can imagine that day was pretty hectic."
Hunter emailed Rohatyn, asking if he or someone on his team wanted to meet with Jonathan Li, the CEO of BHR Partners, a Chinese cross-border private equity fund. Hunter wanted to introduce them to each other to see if they could cooperate. Hunter copied Eric on the email to coordinate logistics. Hunter previously introduced his father to Li during a trip to China in December 2013. Rohatyn responded that he was happy to connect with Li and copied his assistant Caroline to coordinate.
"Thanks for the note. Happy to connect with Jonathan Li when he is here. Copying my assistant Caroline to coordinate, Rohatyn responded.
Rohatyn tried to schedule meetings with Hunter when he was in town between late 2017 and late 2018, but it's unclear if they ever happened. Rohatyn donated $2,800 to Biden's 2020 presidential campaign. The House Oversight Committee is holding a press conference on new details about the Biden family's business dealings.
Committee Chair James Comer (R-KY) even asked the Justice Department to hold off on a potential indictment of Hunter until after the press conference, saying that their upcoming revelations could be more significant.